You've made the decision to sell your home. What's next?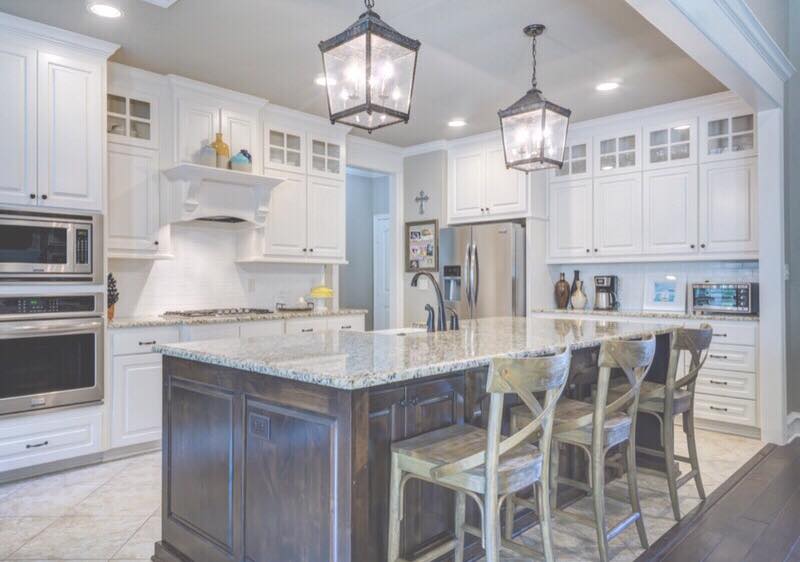 Obviously, you need to select a REALTOR so they can go over all the legal and official aspects of listing your home. While you are interviewing REALTORS, start doing the following on your home, so your REALTOR can be ready to hit the ground running.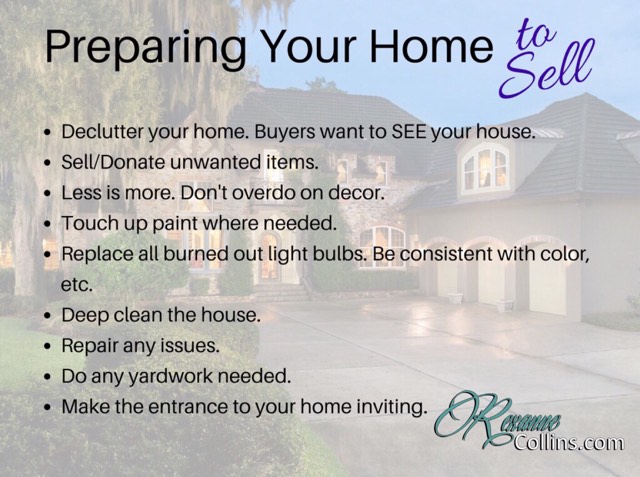 Declutter your home.
Buyers want to SEE your house. Declutter so that they can easily see what your home has to offer them.
Sell/Donate unwanted items.
This goes hand in hand with decluttering. Buyers love to see homes that look orderly. It helps them envision themselves living in a nice, tidy space!
Less is More. Don't OVERDO decor.
This step is sort of an extension of decluttering, but with regard to decor. You don't want your home to be bare, but you need to go easy on the decor. Put away large collections and excessive photos. Keep things like toiletries put away and countertops cleared of newspapers and other clutter. Free up the space so that buyers can actually see your home without being distracted by a lot of stuff.
Touch up paint where needed.
This step may be moderate in effort, but packs a big punch! Buyers want move-in ready, so let's give it to them.
Replace all burned out light bulbs. Be consistent with color, etc.
This step is important for two reasons. First, we need buyers to really be able to see the details of your home. Secondly, it needs to be well lit for professional listing photos.
The more light the better, and that includes natural light! Don't forget to dust the blinds, so they are clean for when you pull back the drapes!
Deep clean the house.
How do you feel when you walk into a clean house, orderly house? Exactly.... relaxed and cozy.
Hitting the hot spots is just not enough. Shampoo carpets, wash baseboards, wipe down the walls (watch for cobwebs), dust everything (don't forget the ceiling fans), and scrub the floors (even the kitchen sink)!
Buyers may possibly open kitchen cabinets and closets to check out the storage availability, so do those, too!
The garage/carport is often forgot about, but it is also important. Buyers want to see every area, so make sure you get it all.

How does the outside look? Do you need to pressure wash?
Repair any issues.
Flooring issues, holes in the walls, missing trim, chipped paint, faded walls? Doing this work on the front end will help your home show well. You never know when your home may be in competition with another listing. Let's do this right!
Do any yard-work needed.
Mow the grass. Weed the flower beds. Trim the hedges! Your yard is the first thing buyers will see. It needs to look as great as the inside.
Make the entrance to your home inviting.
How do you feel when you walk up to your front door? Staging this area can be simple or more elaborate. From a nice wreath hanging on the door to a cozy bed swing over in the corner of the porch, skies the limit on this one. Just make sure it's neat and clean.
Thanks so much for joining me for these tips. As you get your home show-ready, reflect back on this post to make sure you didn't forget anything!
Rexanne Collins, Your Local Real Estate Agent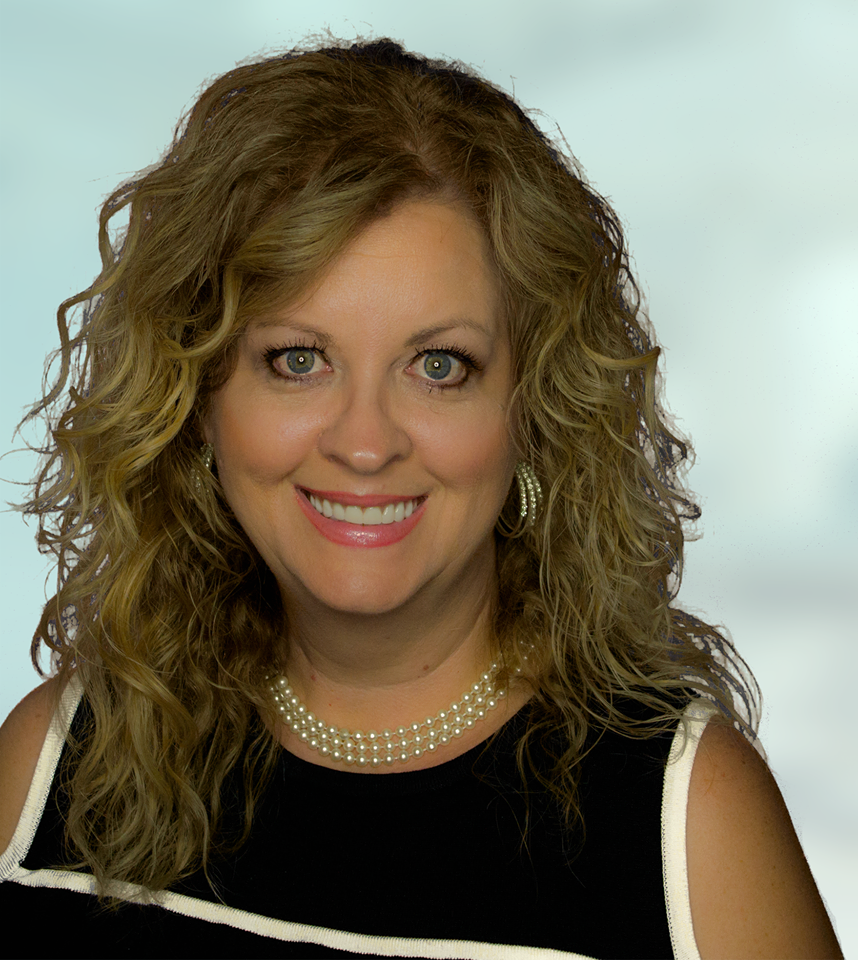 Mobile: 662.586.1640
Email: info@RexanneCollins.com