3rd Annual Skuna River Art and Music Festival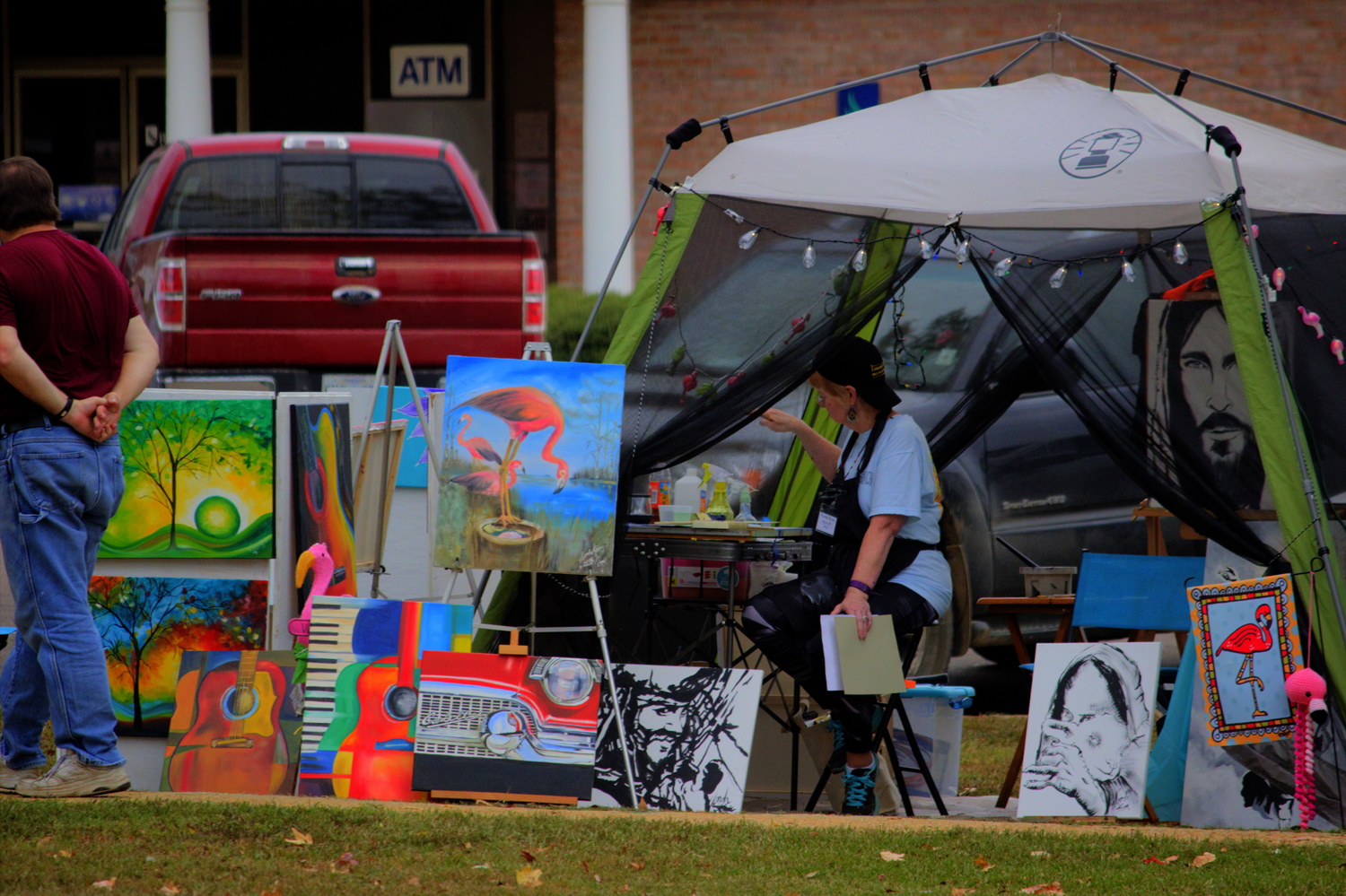 Small town ambiance – is there anything else like it? I arrived at the square in Bruce this morning about 8:30, and immediately noticed all the tents organized on the square. This morning fall was in the air. Vendors were completing their set-up for this year's 3rd Annual Skuna River Art and Music Festival. The rain looked like it would hold off and I was incredibly excited.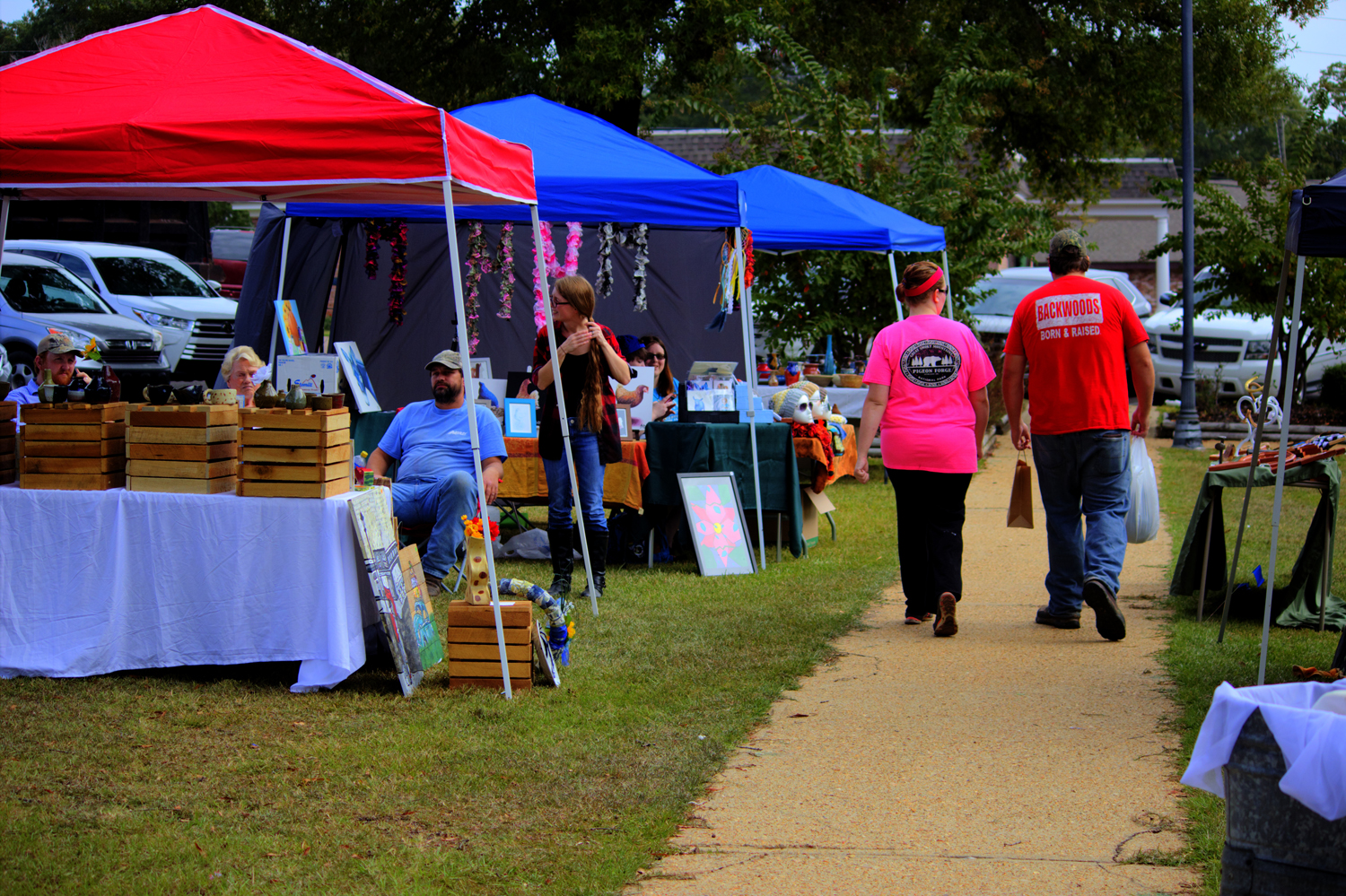 As I approached the Bruce Museum, I rolled down my windows, so I could hear the sounds of small town life – dogs barking in the distance, the chatter of people gathering on the square. The breeze coming through my windows was so nice. It was not quite as cool as you would expect from an October morning, but refreshing nonetheless.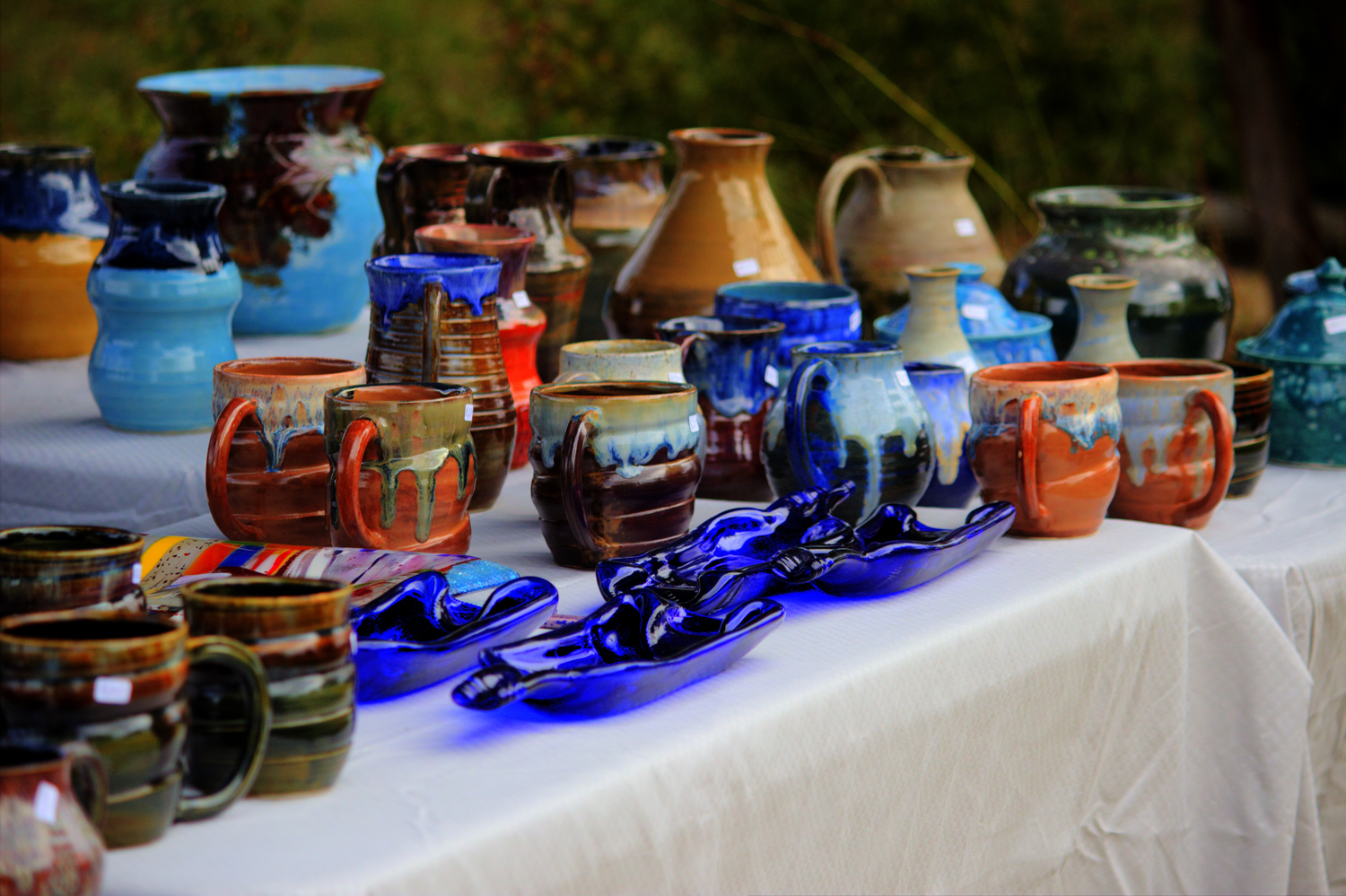 As I stepped out of my SUV, peace and happiness welled up inside me. I had a smile on my face as I took in a big breath of fresh air, and looked upon the scenery on the square. There is just something about small town, USA that is hard to find anywhere else. The atmosphere is just different. It moves me in a way that is difficult to find in bigger towns and cities. It's personal. There is something intoxicating about watching people, many of whom have known each other of most of their lives, gather together to accomplish a single task. Today, that task was promoting arts and culture in our small town by way of the Skuna River Art and Music Festival. This festival is all about handmade art and the like. You won't find any store-bought items here.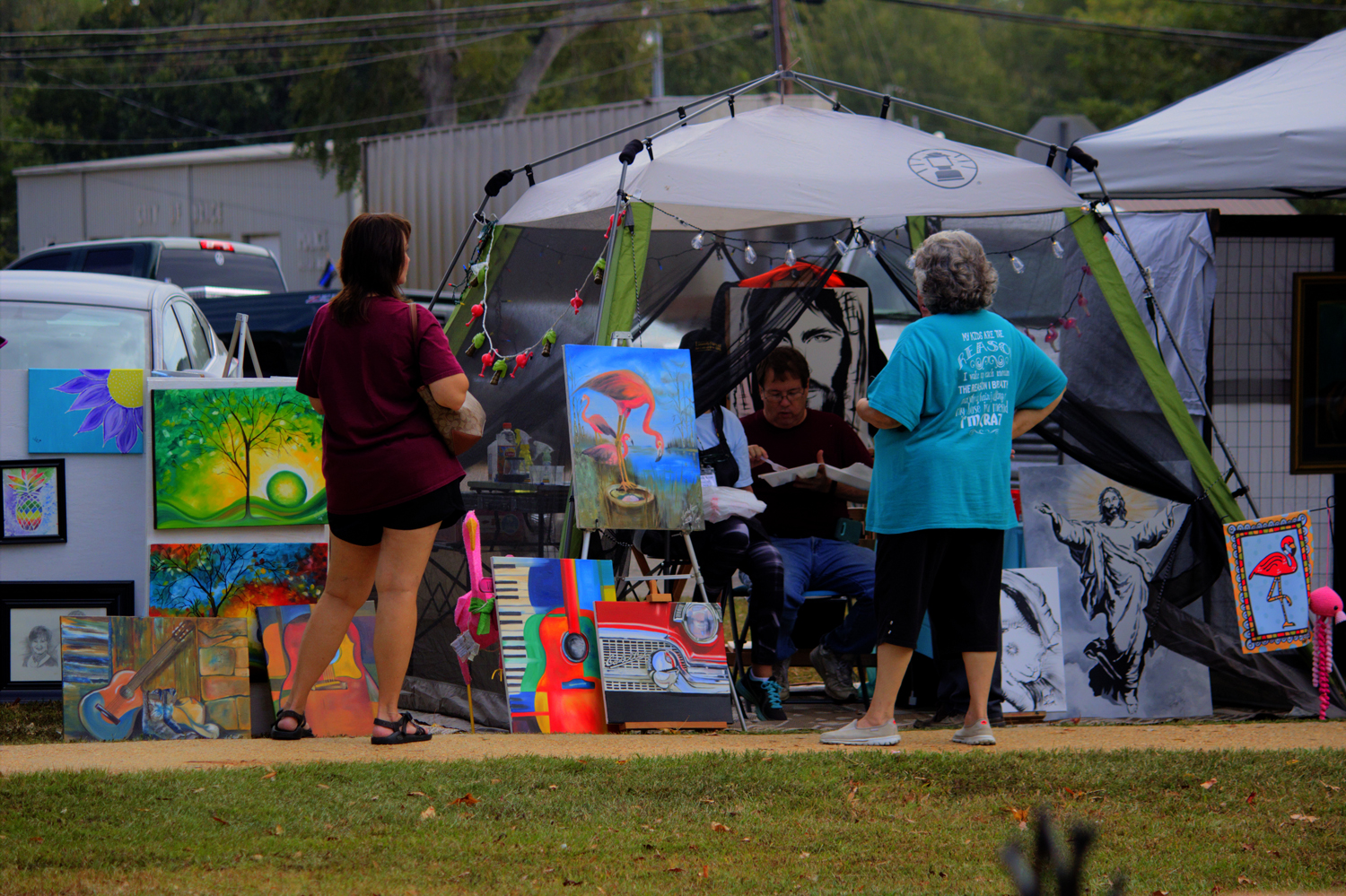 I have looked forward to this day since the one last October. It's a time to slow down and appreciate the talents of so many local artists. From demonstrations to paintings to jewelry to pottery and many other unique, handmade items. Everyone can find something that speaks to them.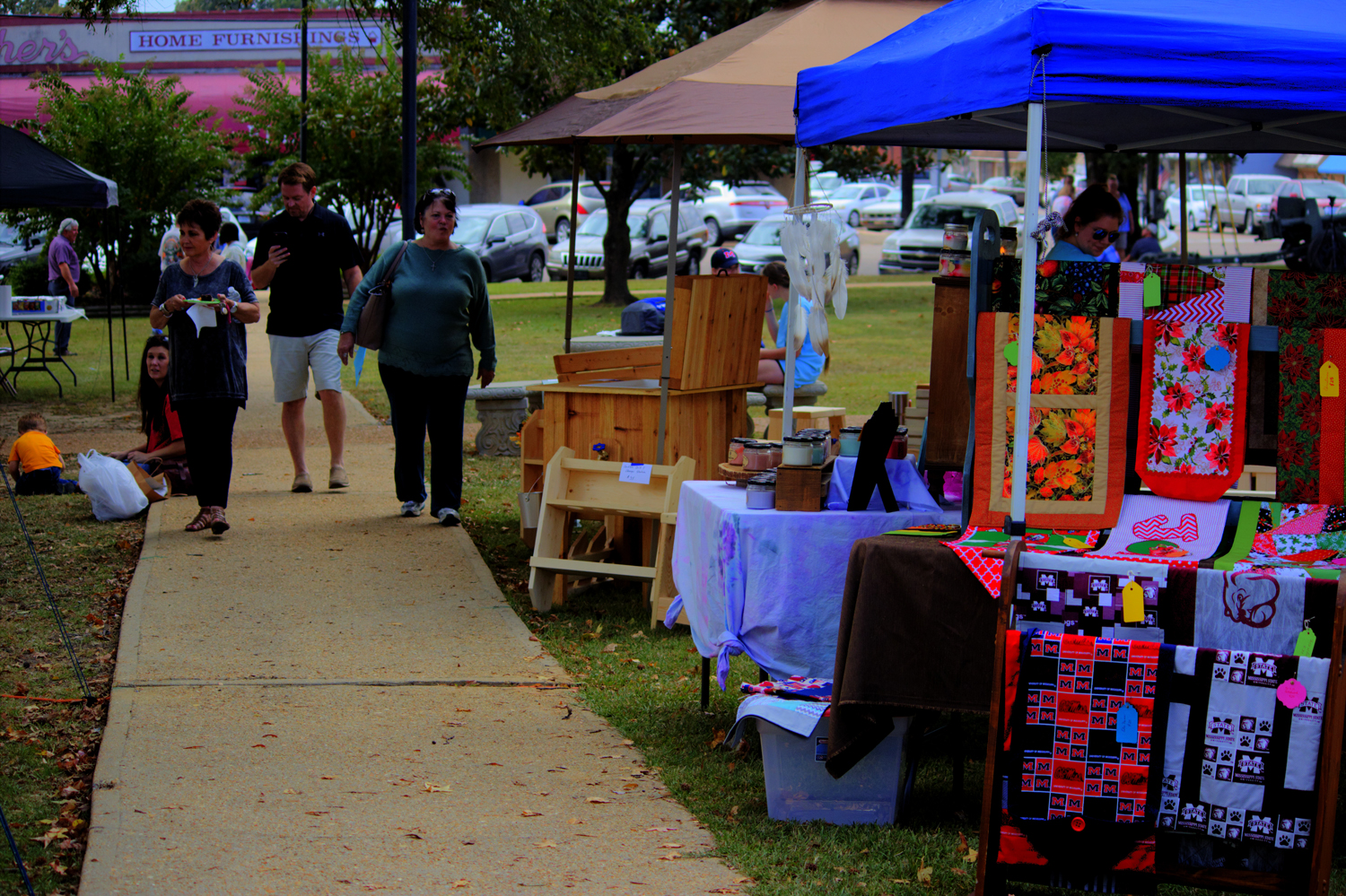 It's not just about the stuff, though. It's about visiting with the vendors and hearing their stories. It's about developing deeper bonds and friendships. It's about an appreciation for the effort of Mississippi made pieces of art, and the artists who make them.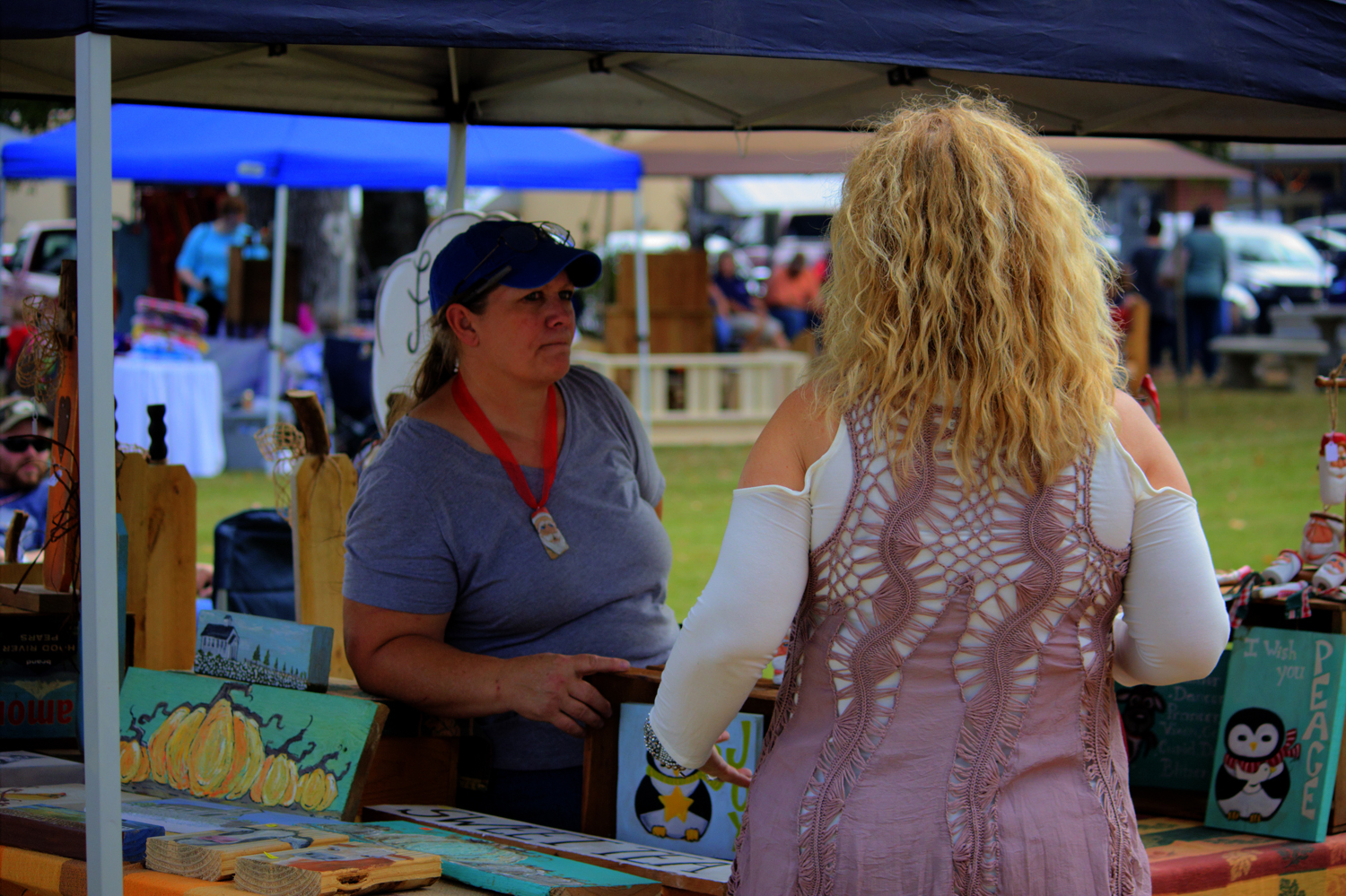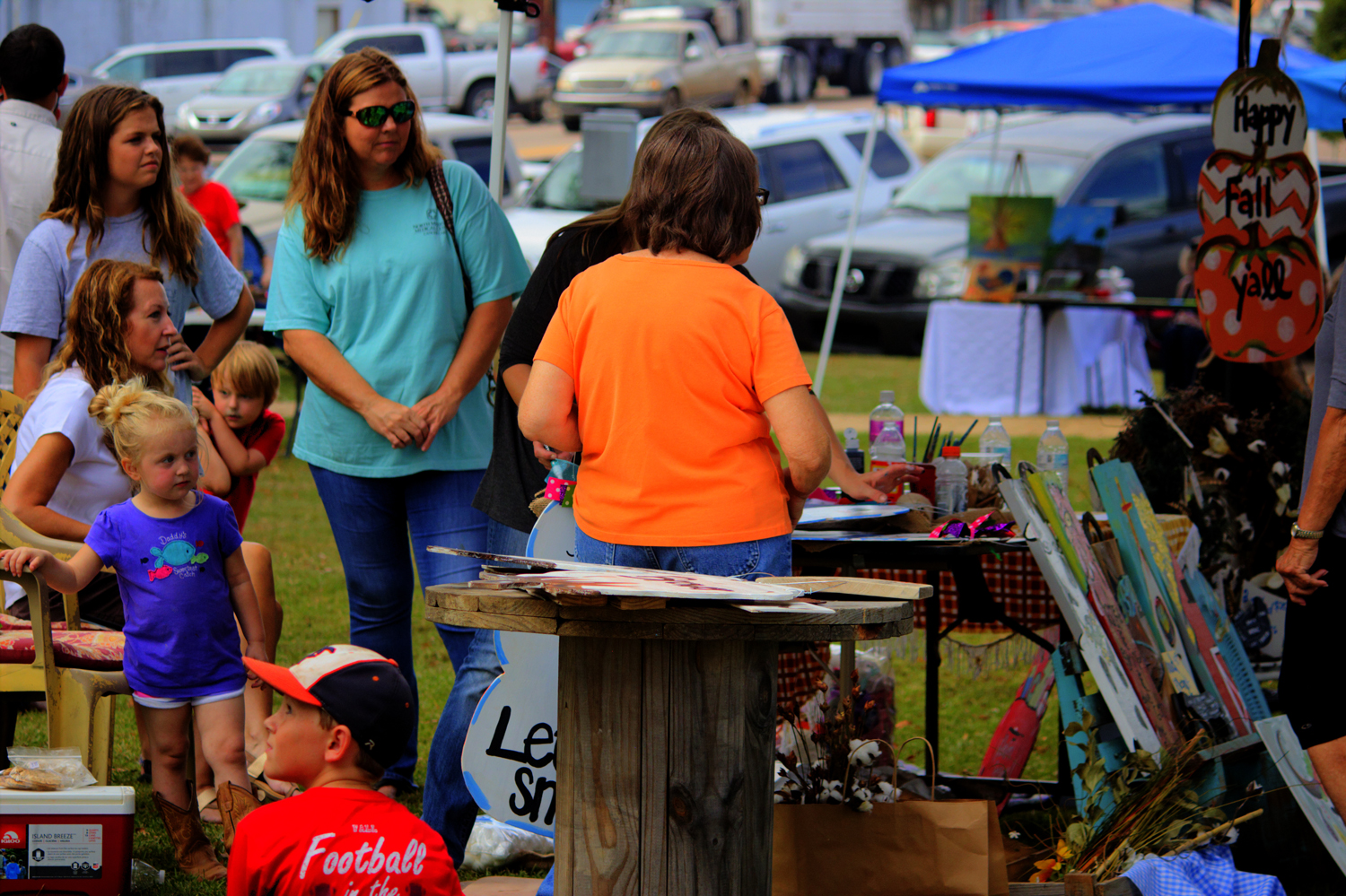 Young and old alike slowed down to enjoy today. Many grabbed a bite to eat from T and V Barbecue who had joined us for the festival. We sat around in chairs, and on hay bales or benches near the gazebo to listen to a variety of music. First up was the congregational signing of old hymns. Then we took in the amazing gospel and bluegrass sounds of Jess Moore and friends. Later, the Side Porch Crew entertained us with southern rock.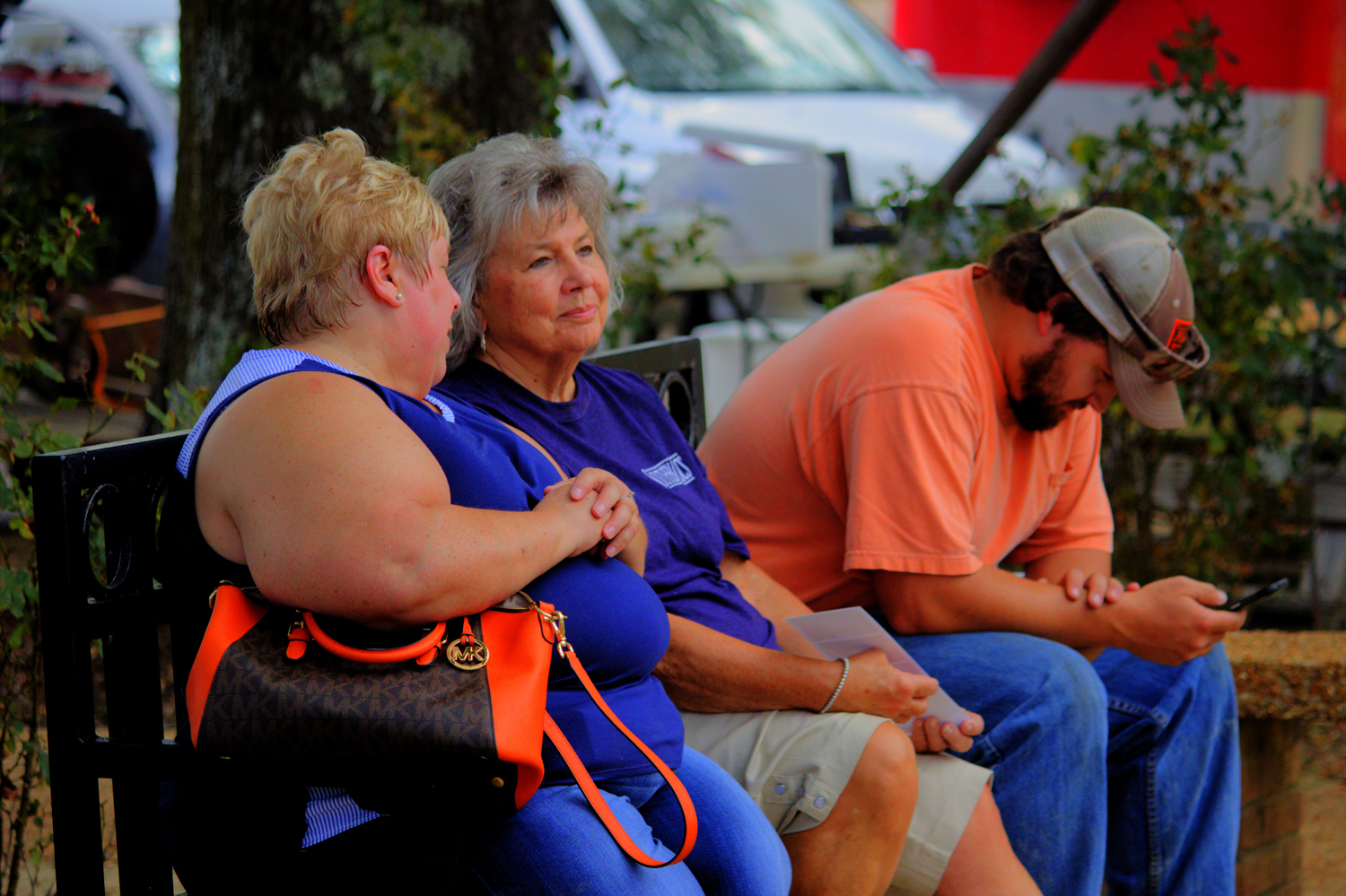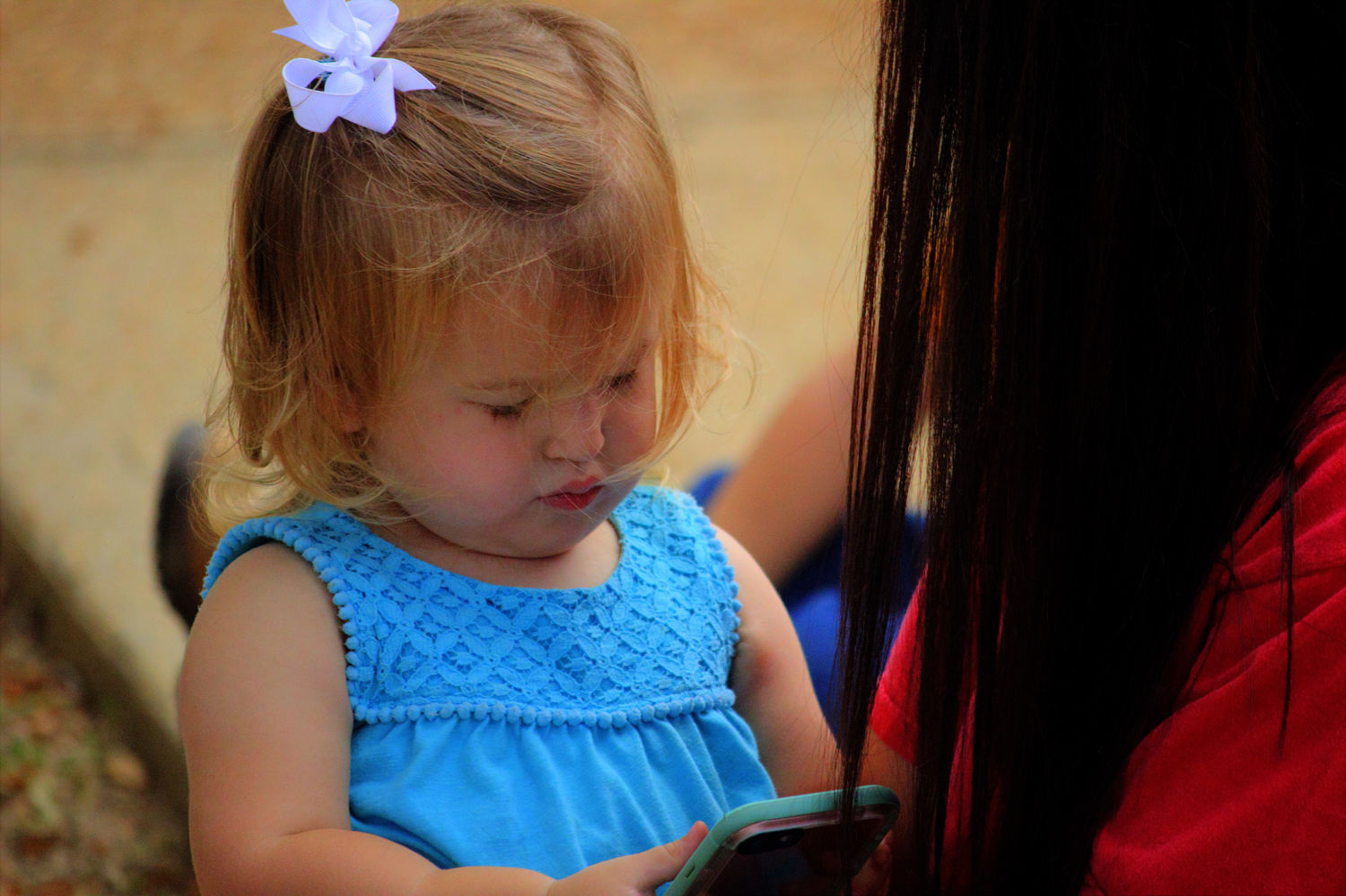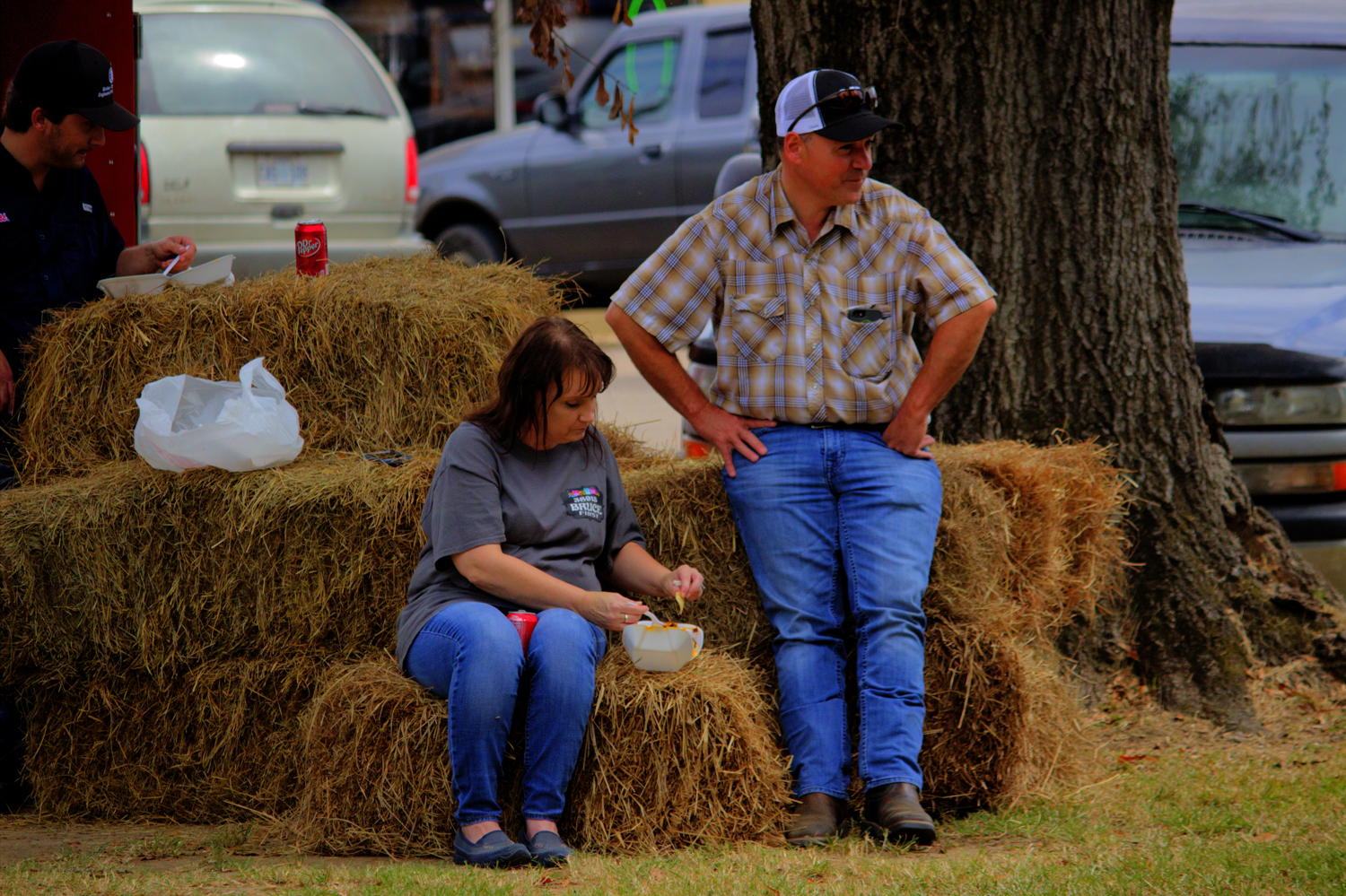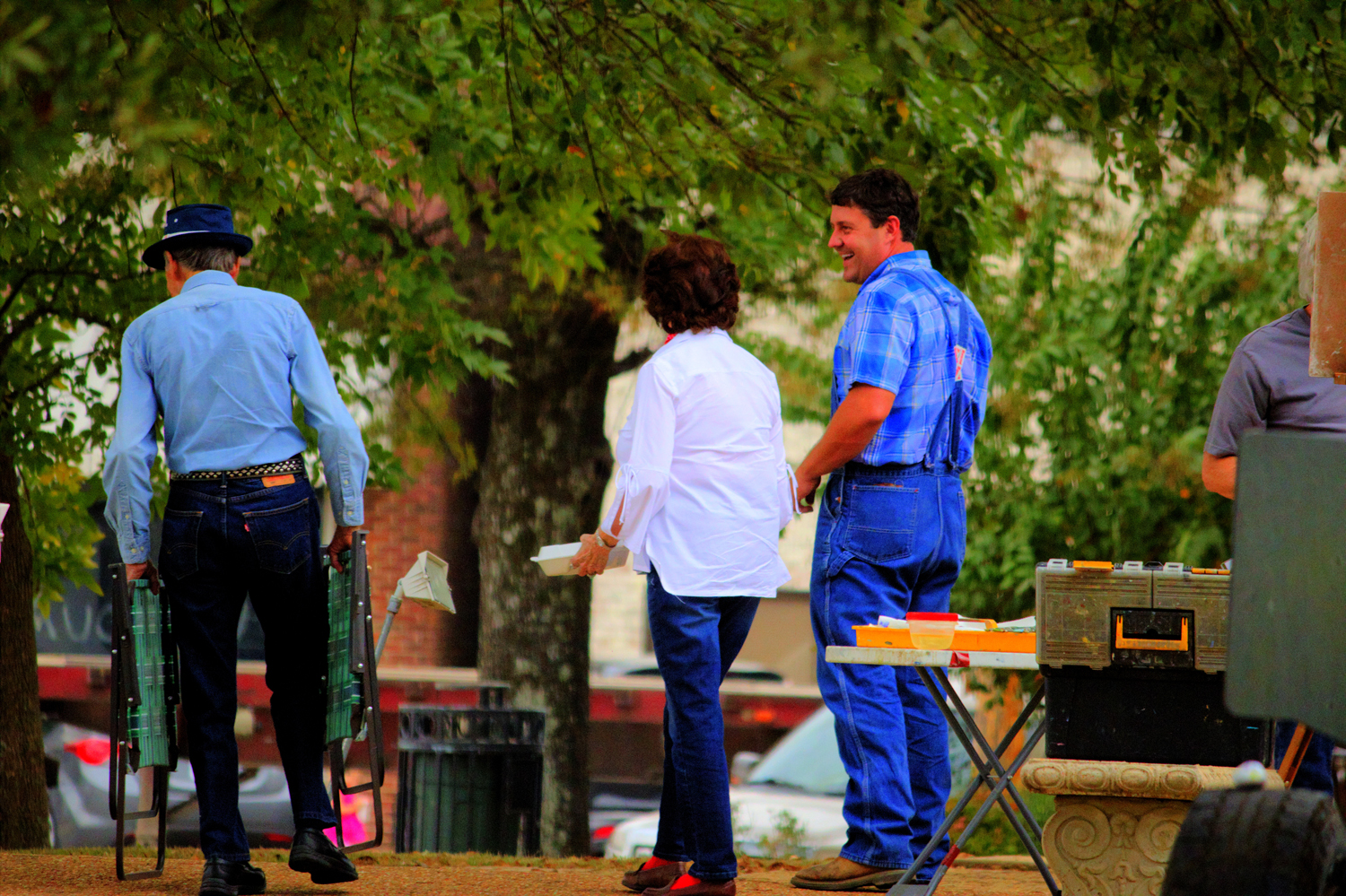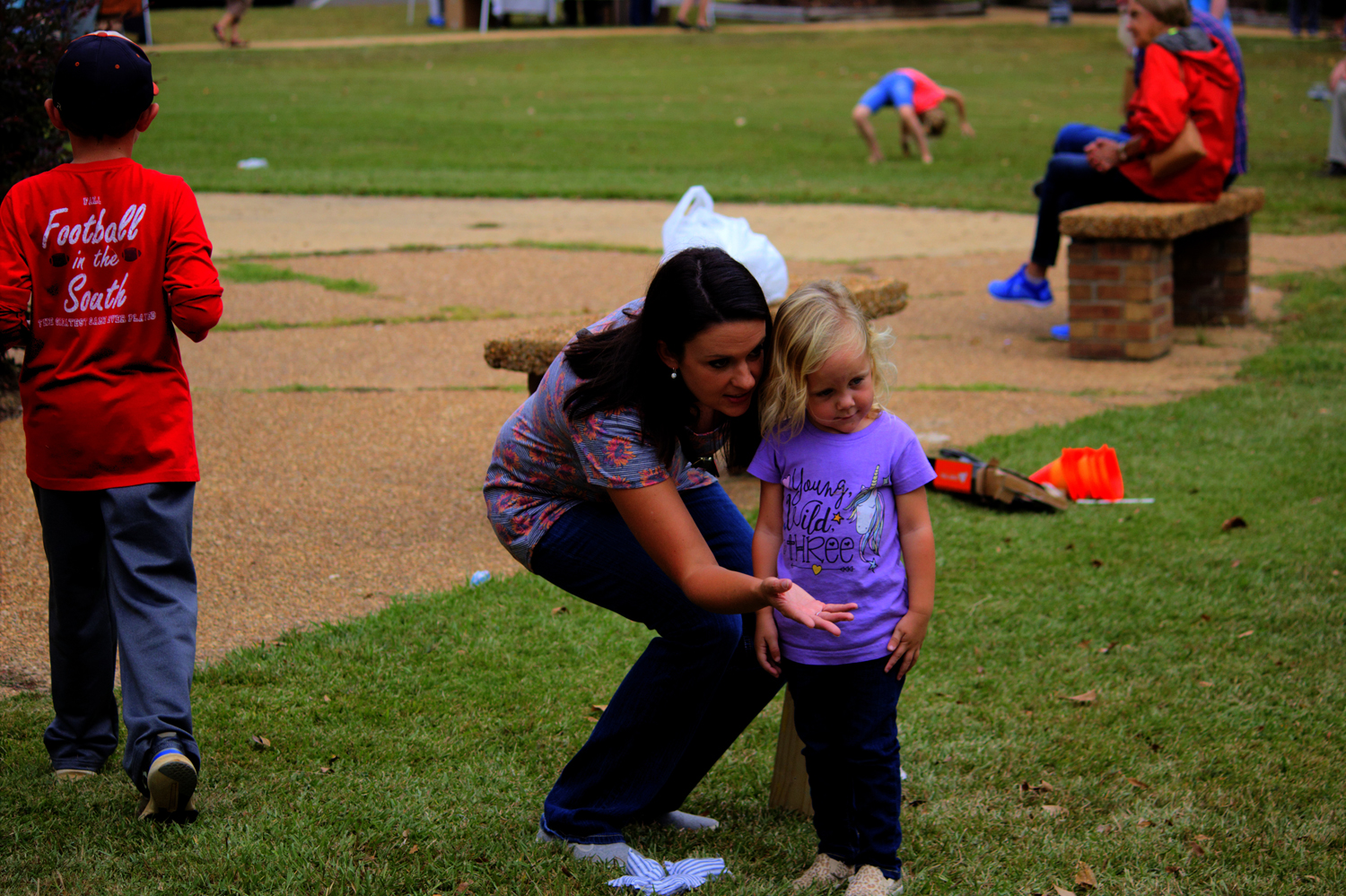 In the Bruce Museum, we had Susan Patteron and the Plein Air exhibit which impressed and enthused many. So many beautiful paintings of Mississippi scenes that warm the heart. From cotton fields, to churches, tractors, and vivid scenes of our beloved state, I just stood back in awe.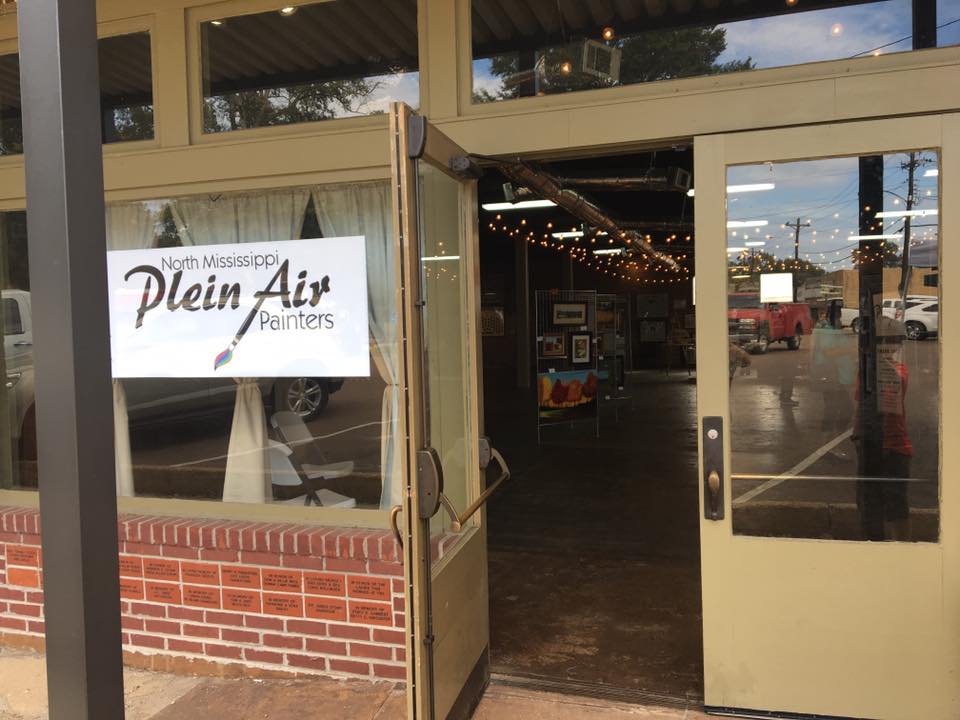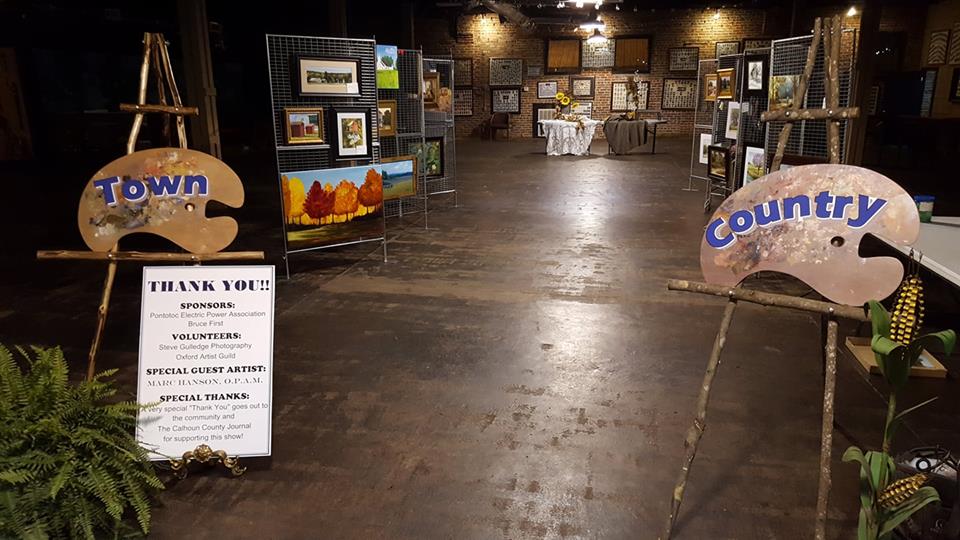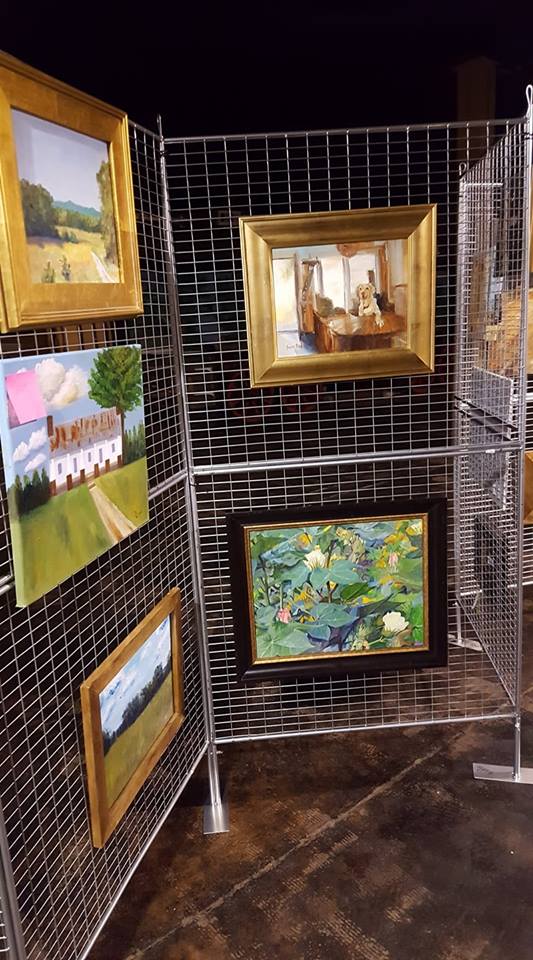 The committee members of Bruce First had prepared quite a reception for the Plein Air exhibit. The tables were decorated beautifully in a rustic, fall theme. The tables were filled with sweet goodies, from an assortment of cookies, cheesecake, brownies, and the like to candy corn mix and nuts.
What an amazing day! I just can't say enough about the fun that was had by all. So many remarked to me about how enjoyable it was, and how delightfully different it was from other festivals.
On behalf of myself and the other Bruce First committee members, please stay tuned for the announcement of next year's festival!
Rexanne Collins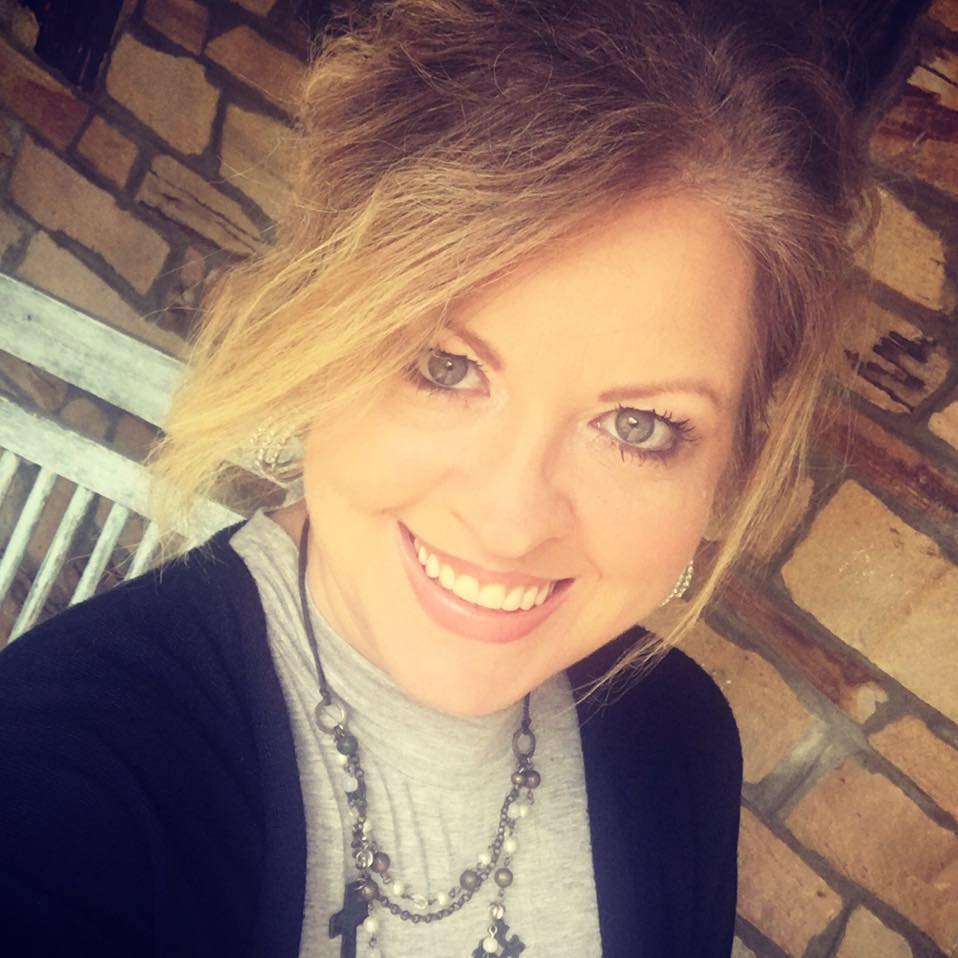 "Your Hometown REALTOR®"
Market Realty
662.586.1640
*If you are thinking about buying or selling this year, please give me a call at the number above, so we can set a time to discuss the benefits of working with me.

Specializing in Oxford MS Real Estate as well as real estate in Calhoun County.
Homes for sale in Bruce, MS
Homes for sale in Oxford, MS
Homes for sale in Calhoun City, MS
Homes for sale in Vardaman, MS