Zoodle Pasta Salad
Do you love pasta salad, but not the fat, calories, and carbs? Me too! Thanks to my Kinzi Tri-Blade Vegetable and Fruit Spiral Slicer Chopper I can eat all the pasta type dishes I want with NO GUILT!
I have to admit, I was skeptical. As usual I did my homework. Based on reviews from people I knew and online as well, I decided to go with the Kinzi. I have not been disappointed. I use it almost everyday, and it performs flawlessly every single time.
Today, I wanted pasta salad. So....I got out my Kinzi spiralizer and went to town! Look at what a beautiful salad I ended up with!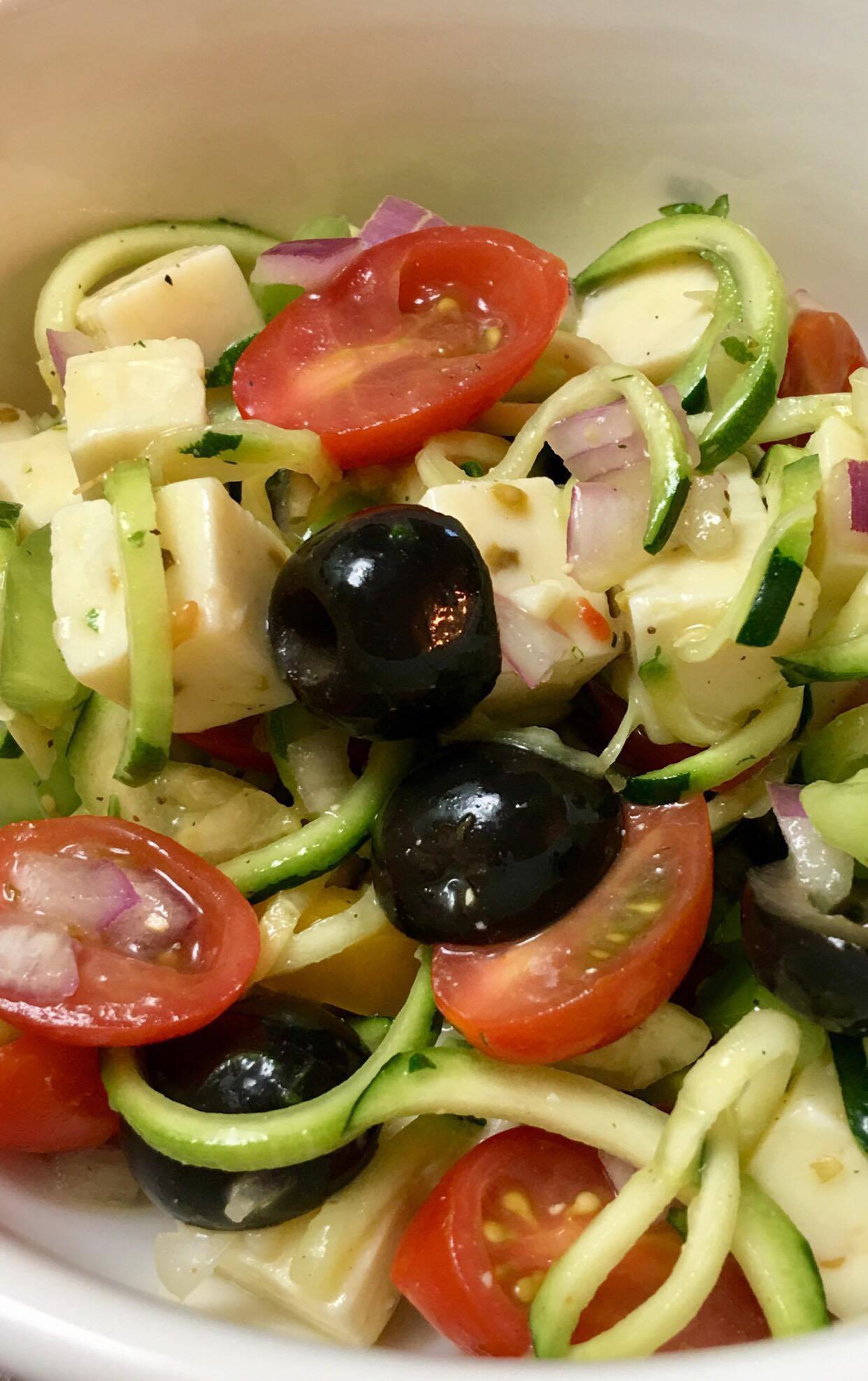 Mouth-watering, right? Check out how easy it is to make:
Zoodle "Pasta" Salad
Ingredients:

2 medium (or 3 small) zucchinis
1 large, yellow or green bell pepper
1 small red onion, finely chopped
1-2 cups grape tomatoes, sliced
1/2 cup black olives, sliced
8 oz. pepper jack cheese, cubed
1/3 cup Olive Garden light Italian dressing
Mix all ingredients then drizzle dressing over the top. Refrigerate a few hours. Makes 12, 1/2 cup servings.
Weight Watchers Smart Points: 4 for 1/2 cup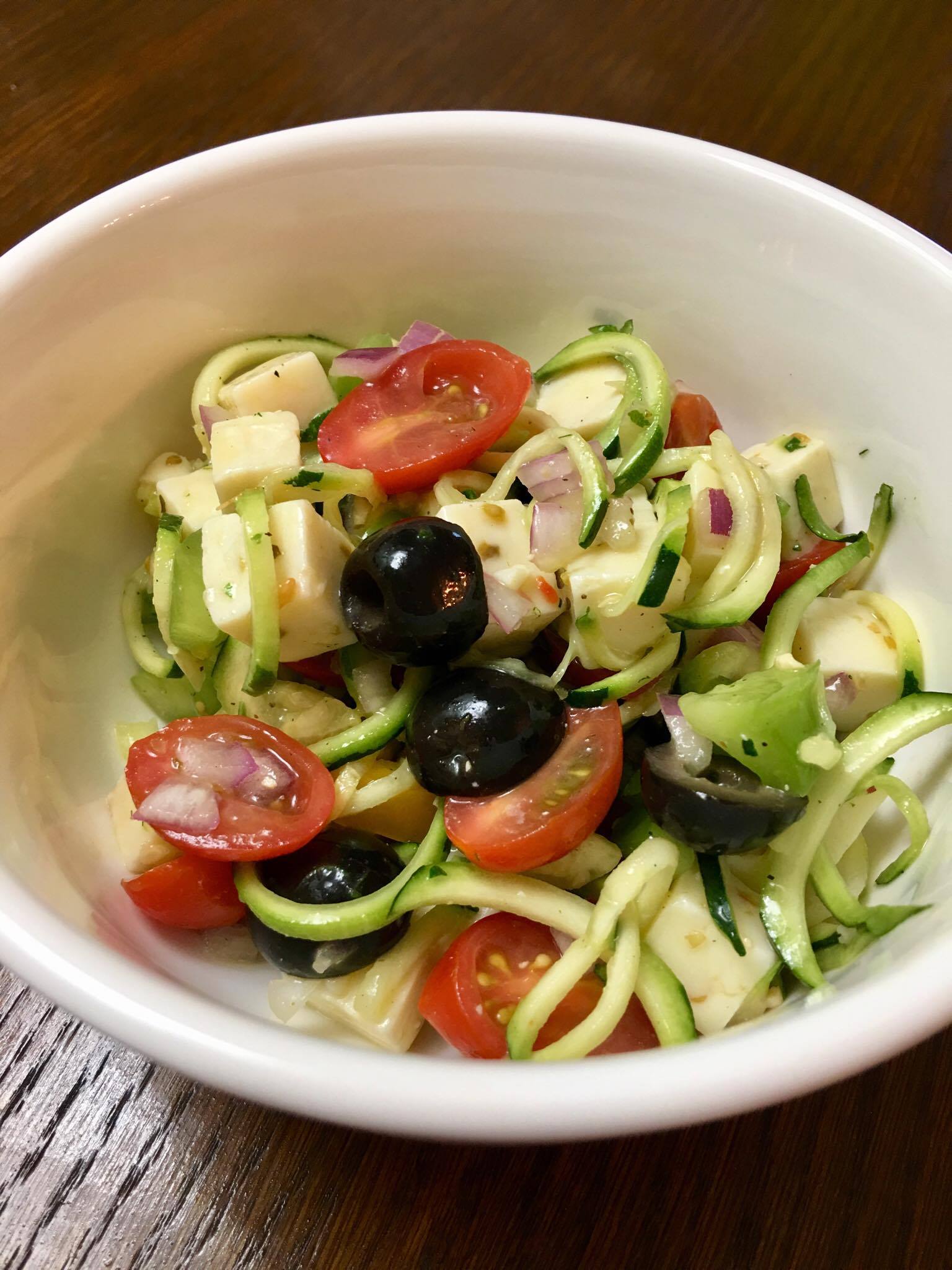 Give it a try and let me know how you like it. I love it!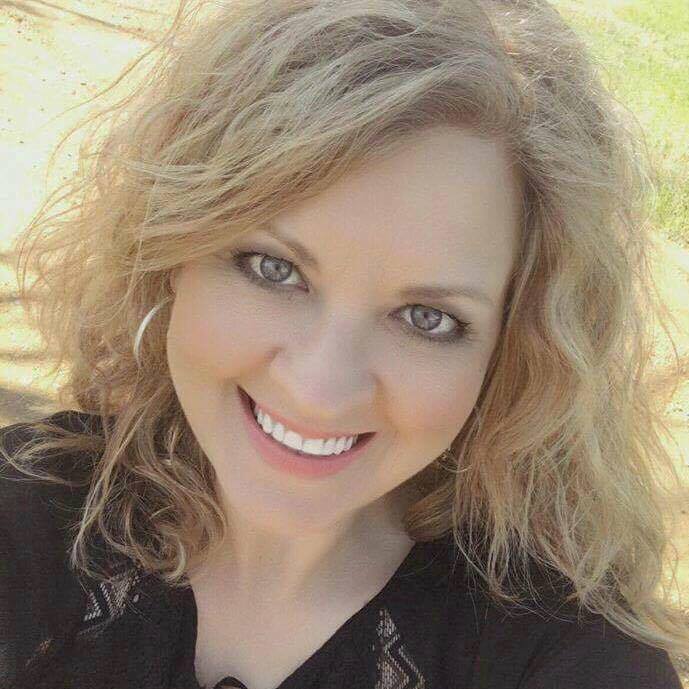 Rexanne Collins,
"Your Hometown REALTOR®"
Market Realty
Mobile: 662.586.1640
*If you are thinking about buying or selling this year, please give me a call at the number above, so we can set a time to discuss the benefits of working with a REALTOR®.
Specializing in North MS Real Estate for sale in Calhoun, Chickasaw, Grenada, Lafayette, and Yalobusha County.
Homes for sale in Bruce, MS
Homes for sale in Grenada, MS
Homes for sale in Houston, MS
Homes for sale in Oxford, MS
Homes for sale in Water Valley, MS
36 Acres of Land Listed for Sale in Calhoun County, MS by Rexanne Collins, Market Realty