French-Country Style in My Mississippi Home
No Sew Drop Cloth Bed Skirt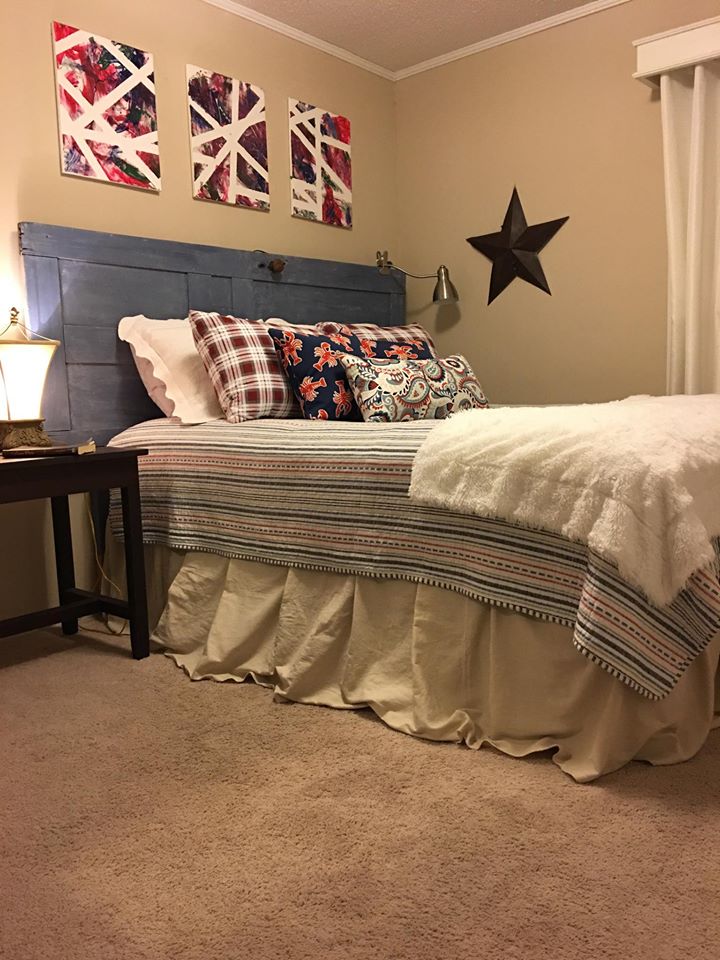 I am in LOVE with French-Country Style. Actually, to be exact it's really a combination of French-Country and English-Country. I am really excited about this No-Sew bed skirt I made featuring the signature pooling on the floor that reflects the relaxed look of French-Country Decor.
I call this room my "boy room" because the most frequent guests who sleep in it are my son, grandson, and our other adult, married children and their spouses. For that reason I went with strong colors - red, blue, tan..... but let's face it....it makes for a pretty masculine room. I'm taking steps to soften it (hence the furry, white throw on the end of the bed), and the new ruffled-looking bed skirt.
Because I have several projects coming up using drop cloths, I went to Lowe's and got every single 4x15, medium weight, drop cloth they had.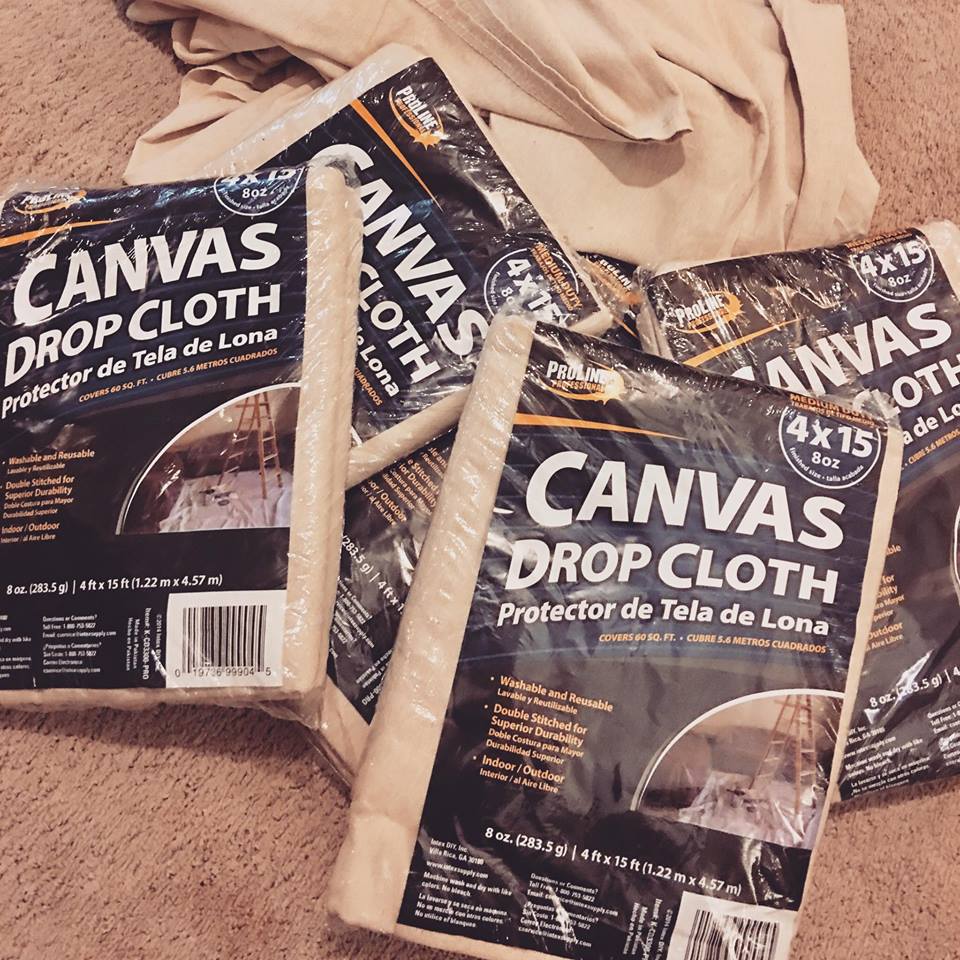 Materials Needed for this project:

2- 4x15 medium weight drop cloths
Medium to large safety pins
1 Fitted Sheet
Scissors
Iron/Ironing Board
Step 1: Wash the drop cloths before using them. Not once, but twice. You will want to iron them straight out of the washer so that you can get most of the wrinkles out. This is the most time consuming part of this project. I left mine slightly damp and folded them carefully. I think next time I will put them on the clothesline to finish drying.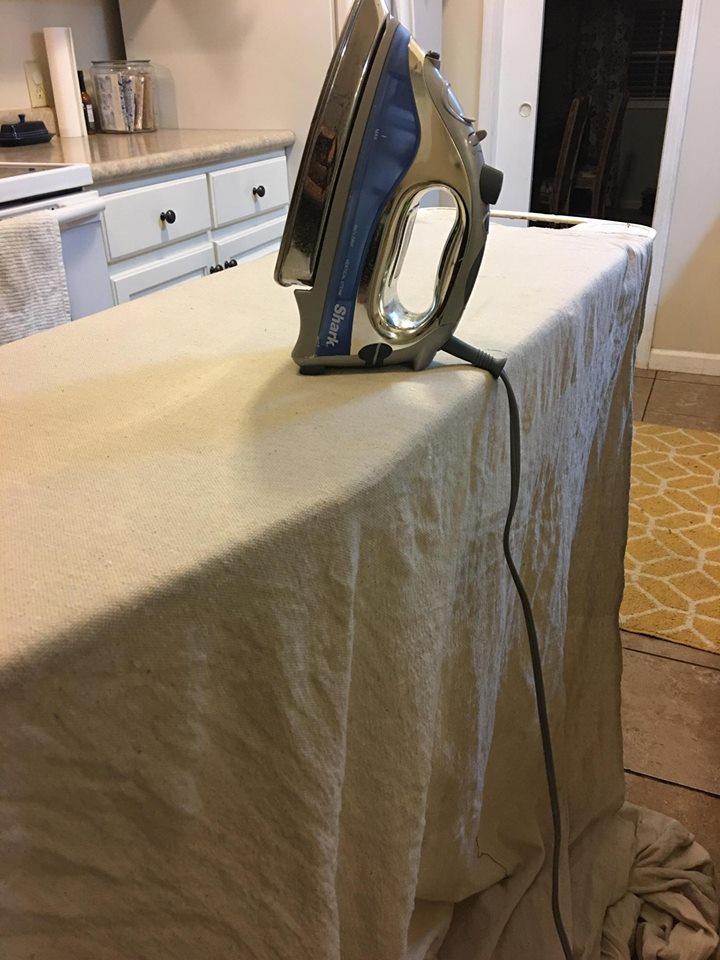 While you are waiting on your drop cloths cover your box springs with a fitted sheet. I used dark blue because it goes with my color scheme.
When your drop cloths are dry, fold in half long ways so you will have two pieces, with each measuring 2'x15'. Start at the top corner of the bed. Pin the corner to the sheet. The distance from the edge of the mattress will depend on how much you want pooling on the floor (If any). Work your way around the bed folding and pinning until you reach the top corner of the other side of the bed.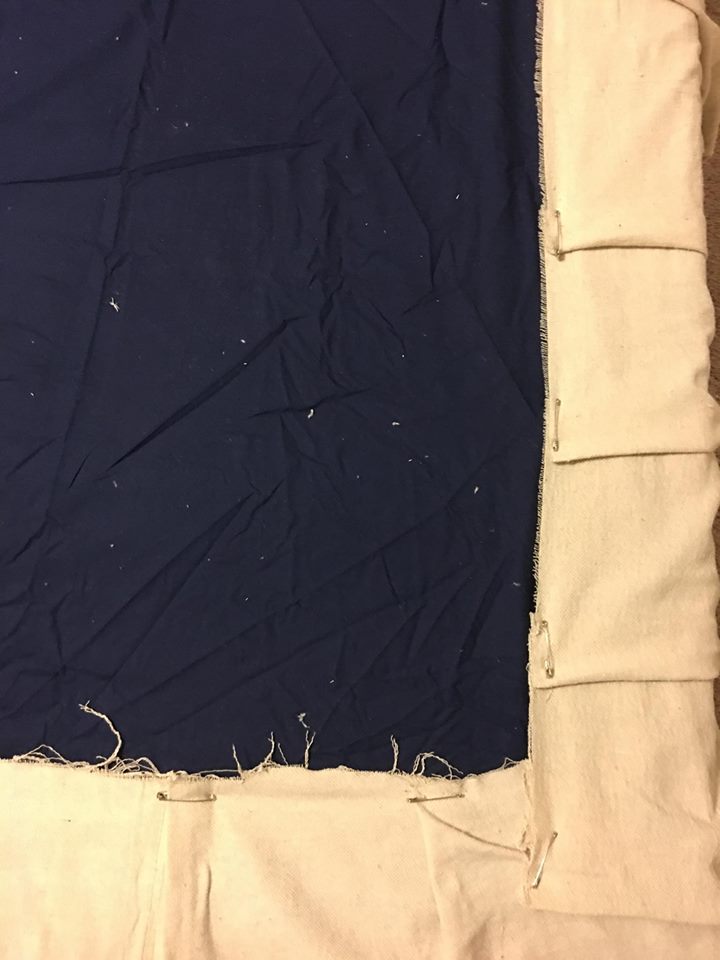 Yes, it's really that easy! Put the top mattress on the bed and voila! You're all done. The photos really don't do it justice. This bed looks so awesome now.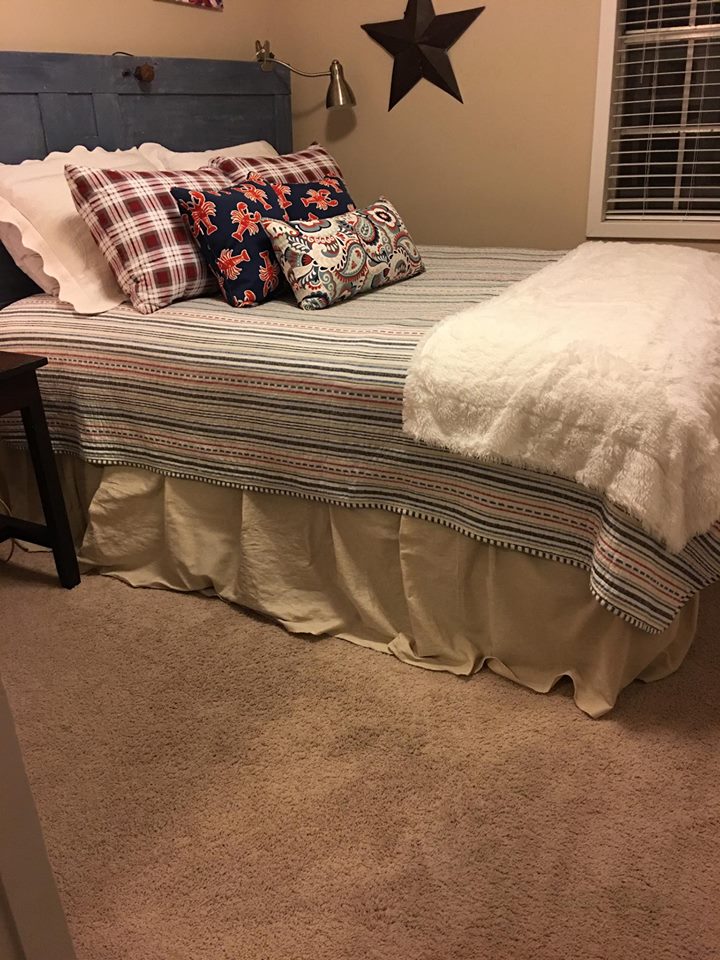 I can't wait till we finally take up this carpet. This bed skirt will look awesome pooling on wood floors!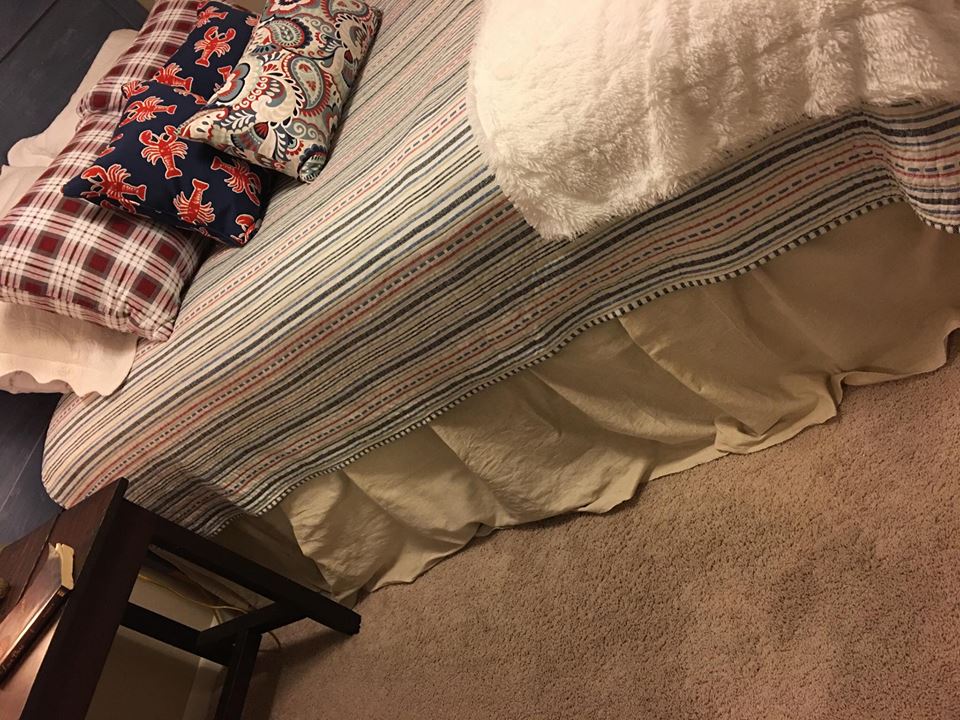 This guest room is pretty much my project room! I'm not done yet, and I'm really excited about the next project.... drop cloth curtains!
Rexanne Collins
"Your Hometown REALTOR®"
Market Realty
662.586.1640
*If you are thinking about buying or selling this year, please give me a call at the number above, so we can set a time to discuss the benefits of working with a REALTOR®.
Specializing in North MS Real Estate for sale in Calhoun, Chickasaw, Grenada, Lafayette, and Yalobusha County.
Homes for sale in Bruce, MS
Homes for sale in Grenada, MS
Homes for sale in Houston, MS
Homes for sale in Oxford, MS
Homes for sale in Water Valley, MS
and everywhere in between!