The Super Bowl will be here before you know it! Are you up for a great new recipe for your Super Bowl party?
OMG does that look yummy to you? Try it and let me know what you think!
Rexanne Collins,
"Your Hometown REALTOR®"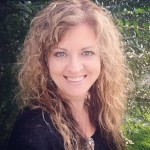 Market Realty
Cell: 662.586.1640
Email: info@rexannecollins.com
*If you are thinking about buying or selling this year, please give me a call at the number above, so we can set a time to discuss the benefits of working with a REALTOR®.
Specializing in North MS Real Estate for sale in Calhoun, Chickasaw, Grenada, Lafayette, and Yalobusha County.
Homes for sale in Bruce, MS
Homes for sale in Grenada, MS
Homes for sale in Houston, MS
Homes for sale in Oxford, MS
Homes for sale in Water Valley, MS
and everywhere in between!