What does Phil Dunphy of ABC's Modern Family have in common with me, Rexanne Collins, your Hometown Realtor?

The answer is this..... even though Phil is just a character on a tv show his character and I share the same mindset. We both care about our clients and want to give them the best possible service.

When it comes to buying a home, whether you are a first-time home-buyer or have gone through the process many times, having a local real estate expert who is focused on your needs and one who knows the process inside and out is a must.

I'm here to look out for you in every way throughout the home buying process. You owe it to yourself to read more HERE.

Wondering what my clients think about me? Check out my latest client testimonial HERE.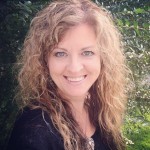 Rexanne Collins
Market Realty
662-586-1640
info@RexanneCollins.com