One of the most important lessons I have learned as an adult is I can't do everything. That doesn't mean I don't sometimes try though! What I have discovered consistently, however, is it is best for me to do my thing and let everyone else do theirs.
This is true for a lot of people, perhaps even you. We start out with good intentions. We want to save money by doing it (whatever "it" is) ourselves, but it either doesn't turn out right or we never get it finished.
Many, many homeowners go the FSBO (for sale by owner) route. They give it a good try. They think it will be easy because it's a seller's market, and after all, they have a NICE house. While all this may be true, that doesn't mean we are the best salesperson to sell our home. It doesn't mean we can get us the most for our home. It doesn't mean success is ours.
There is a lot to do when selling a home. Whether you are buying a piece of North MS Real Estate or property in Kalamazoo, it is an overwhelming task. From preparing reports that help prospective buyers truly understand the value of your home to showing your home to coordinating efforts and appointments throughout the process, a licensed real estate professional is the way to go for many reasons.
For example, according to the National Association of Realtor's 2013 Profile of Home Buyers and Sellers, the average FSBO sales price was $174,900, while the average price for a home represented by an agent was $215,000, a difference of $40,100.
Honestly, it just makes sense to use a professional. Here's why....
A REALTOR ® knows the law and your local North MS REALTOR ® has access to data that you, the seller, do not. Data that can be used to price your home appropriately which should lessen the amount of time it takes to sell your home. Homes that are priced right in the beginning are much more likely to sell faster and for a higher price than one that has been on the market for months to years.
Your real estate agent brings so much to the table. Experience, know-how, and availability to name a few. Your agent brings a fresh perspective to the mix. Your agent can look at your home through different eyes and suggest ways to improve its appearance so that it appeals to more buyers.
Buyers don't like pressure. By using the services of a real estate professional, buyers get to look at your home without feeling like all eyes are on them, because your agent shows them your home. This is also beneficial to you, the seller, in that you aren't tied up with showing your house all the time. As a result, there is less stress and strain on you.
Your REALTOR ® is your filter, doing everything possible to ensure buyers are legitimate and can afford to purchase your home. This avoids wasting valuable time.
The experience and "know how" a real estate agent brings to the table cannot be emphasized enough. Your agent has (or should have) valuable, professional, marketing expertise. Your agent has a network of other agents and the support of a brokerage that can market your home more effectively. Resources is really the key word here, and it is important to use all the resources at our disposal so that your home sells faster.
You aren't alone. Negotiations of any kind whether real estate or otherwise just typically go smoother when there is mediator involved. Your REALTOR ® is very valuable during contract negotiations. You have a far better chance of getting an appropriate offer on your home when negotiations are guided by a professional. This is familiar turf for us, so we know what to expect. We have the inside scoop on your home and can help you defend your asking price.
Contract negotiations aren't all we negotiate. Closing date, move-in date – there are so many details that must be decided on. Again, a mediator is key. Your agent is focused on the whole package from listing to close. While you are as well, our emotions never enter the mix. Without an agent as your middle-man (or woman), you run the risk of emotions getting involved.
Can you sell your home yourself? Maybe. Will you sell your house? Maybe – but 90 percent of homeowners prefer to work with a professional…..because it is easier, less stressful, and more beneficial.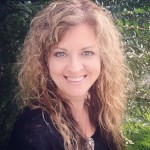 Rexanne Collins, REALTOR®
Market Realty
662.586.1640