You Listed Your Home, but it Didn't Sell.
What's a seller to do?
Maybe you listed with a local North MS Real Estate agent. Maybe you tried For Sale By Owner....regardless of the method you tried, you didn't get the results you were anticipating.
I have made the statement before that all real estate agents are not created equal. We do not all have the same drive, experience, and knowledge. Real estate agents are people, thus we have different personalities. We could go on and on about these differences, but instead let's just get to the point.
You want to SELL your home!
Not tomorrow, or the next week, but yesterday!
You did what you thought you needed to do, yet here you sit wondering what went wrong. You may even be wondering, if you will be able to sell your home.
The truth of the matter is "timing is important," but other factors must also be considered. I have seen the sweetest deals remain unsold for 3 years. It wasn't my listing, mind you, but nevertheless....it's owners waited...and waited....for their home to sell. They continued to relist with the same agent over and over. Then they waited some more.
We have to ask ourselves what happened here. Sure, sometimes the right buyer has to come along. maybe the market is moving slow. But what about all the times a house doesn't sell and it appears to be a great deal? A cute house? A home that is expected to sell, and quickly at that?
This is when we must ask ourselves some serious questions, and agree to be completely and utterly honest with ourselves and each other.
Is my price too high?
Was that the first question that came to mind? While it is definitely something to consider, the first question should be
Was my home marketed in an effective, aggressive manner?
Think about the number of people who pass by your home on a given day. For the most part, the same people will see your for sale sign today, tomorrow and the next day. So how much exposure is your home really getting? The answer is not enough. But you listed it on FSBO or Zillow....what happened?
So many times, a home fails to sell simply because it was not marketed properly.
Let me be brutally honest with you.....Gone are the days of waiting on buyers to find you and your home. You and I have to find the buyers...but how do we do that? Lucky for you, you found me! I consider myself an aggressive marketer. My goal is always to get my client's home seen by as many people as possible, because THAT will increase the likelihood it will sell and that it will sell faster. You won't find me sitting around waiting on another agent to bring me a buyer. As a matter of fact, you will find me actively seeking a buyer for your property.
So why don't all agents market aggressively? Because it costs money, and your agent is not paid until your house sells. While this can pose a problem, the way around it is to work with a Realtor who invests in you and your home. I am THAT agent.
I am an experienced marketer, and I have a plan to sell your home....an aggressive marketing plan that will help you beat the odds. Sure...you can wing it, and hope your home will sell, but why take that chance? Why waste so much precious time? I have an 11 Point Marketing Plan that I am confident will help us sell your home.
The only question left to ask now is are you ready? Call me today, and let's get your home on the road to being SOLD! Experience the difference between "for sale" and "sold".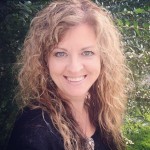 Rexanne Collins,
"Your Hometown REALTOR®"
Market Realty
Mobile: 662.586.1640
Email: info@RexanneCollins.com
*If you are thinking about buying or selling this year, please give me a call at the number above, so we can set a time to discuss the benefits of working with a REALTOR®.
Specializing in North MS Real Estate for sale in Calhoun, Chickasaw, Grenada, Lafayette, and Yalobusha County.
Homes for sale in Bruce, MS
Homes for sale in Calhoun City, MS
Homes for sale in Grenada, MS
Homes for sale in Houston, MSS
Homes for sale in Oxford, MS
Homes for sale in Water Valley, MS
and everywhere in between!
Are you outside my general area? It's okay! Give me a call so we can discuss it.