Thinking You Can't Qualify for a Mortgage?
Guess Again!
Picture this.....you were driving around on a beautiful, fall weekend in North Mississippi, and you saw a home for sale. You felt your heart flutter, and for a brief moment you got excited. Then this heavy weight settled on you and you thought, "I can't qualify for a mortgage."
Most people don't truly understand what it takes to qualify for a mortgage. Owning a home is not far out of reach for most people. So what if you can qualify for a mortgage, and buy that house? Read more HERE to find out how you can own your own home.
Rexanne Collins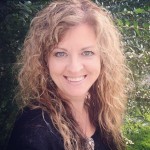 Realtor, Market Realty
(662) 586-1640
info@rexannecollins.com
*If you are thinking about buying or selling this year, please give me a call at the number above, so we can set a time to discuss the benefits of working with a REALTOR®.
Specializing in North MS Real Estate for sale in Calhoun, Chickasaw, Grenada, Lafayette, and Yalobusha County.
Homes for sale in Bruce, MS
Homes for sale in Calhoun City, MS
Homes for sale in Oxford, MS