Real Estate Revolution Expected for Upcoming Year
Real estate offices and agents
are buzzing about the big news surrounding the housing market for 2017. According to a survey of buyers by realtor.com®, "Next year, more than half of all homes will be bought by first-time home buyers, and most of those newbies will be millennials."
This is a huge change! In 2016, the buying population is expected to be made up largely of millennials. This is a game changer...but why?
Millennials are called "digital natives." They are more in sync with technology than any other generation. They think differently than previous generations. Take a look at the following facts about millennials:
1. Millennials contribute to approximately 35% of retail spending. This statistic doesn't sound too huge until you consider that millennials are only 26% of the population of the United States. According to Jordan Nowlin from Bigcommerce.com. millennials' spending habits are roughly averaging $600 billion a year which I'm sure we will all agree is not chump change!
2. Because millennials were practically born with a device in their hands, they are tech savvy, and research comes easy for them. They were never subjected to days of going to the library to gather information, or to pulling a dusty encyclopedia off the bookcase.
3.Because millennials are so tech savvy, many take advantage of online couponing and mobile coupon apps.
4. Many millennials are known for their impulsive shopping. The reason for this is likely because of the ease and convenience of online shopping.
So what does all this mean for you, the non-millennial, home-buyer? If you are planning to buy a home in 2017, you should up your game. If you are going to come up against a well-informed, impulsive buyer, you better get your ducks in a row early on.
To read other statistics about the forecast of the 2017 real estate revolution, check out this article at REALTOR.com. If you have been thinking about buying in the near future, I'm here to help. Whether you are a millennial or non-millennial, I have the skills and enthusiasm needed to help you go from shopping to closing both a timely and efficient manner.
CALL ME TODAY to check out current MLS listings! 662-586-1640
Rexanne Collins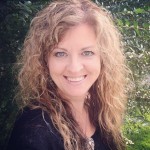 Realtor, Market Realty
(662) 586-1640
info@rexannecollins.com
*If you are thinking about buying or selling this year, please give me a call at the number above, so we can set a time to discuss the benefits of working with a REALTOR®.
Specializing in North MS Real Estate for sale in Calhoun, Chickasaw, Grenada, Lafayette, and Yalobusha County.
Helping You Find Homes for sale in Bruce, MS
Helping You Find Homes for sale in Calhoun City, MS
Helping You Find Homes for sale in Oxford, MS