My Mississippi Home - Sweet Potato Farming in Calhoun County, MS
Dear Friends,
When I think about fall, I think about the vibrant colors this time of year brings. Amazing hues of orange, yellow, and red immediately warm my soul. I think of a delicious, steaming bowl of chili, or sipping my coffee on the back patio in the cool of the morning, and sweet potatoes! Yes, sweet potatoes, because they reflect one of the colors of this, my absolute favorite season.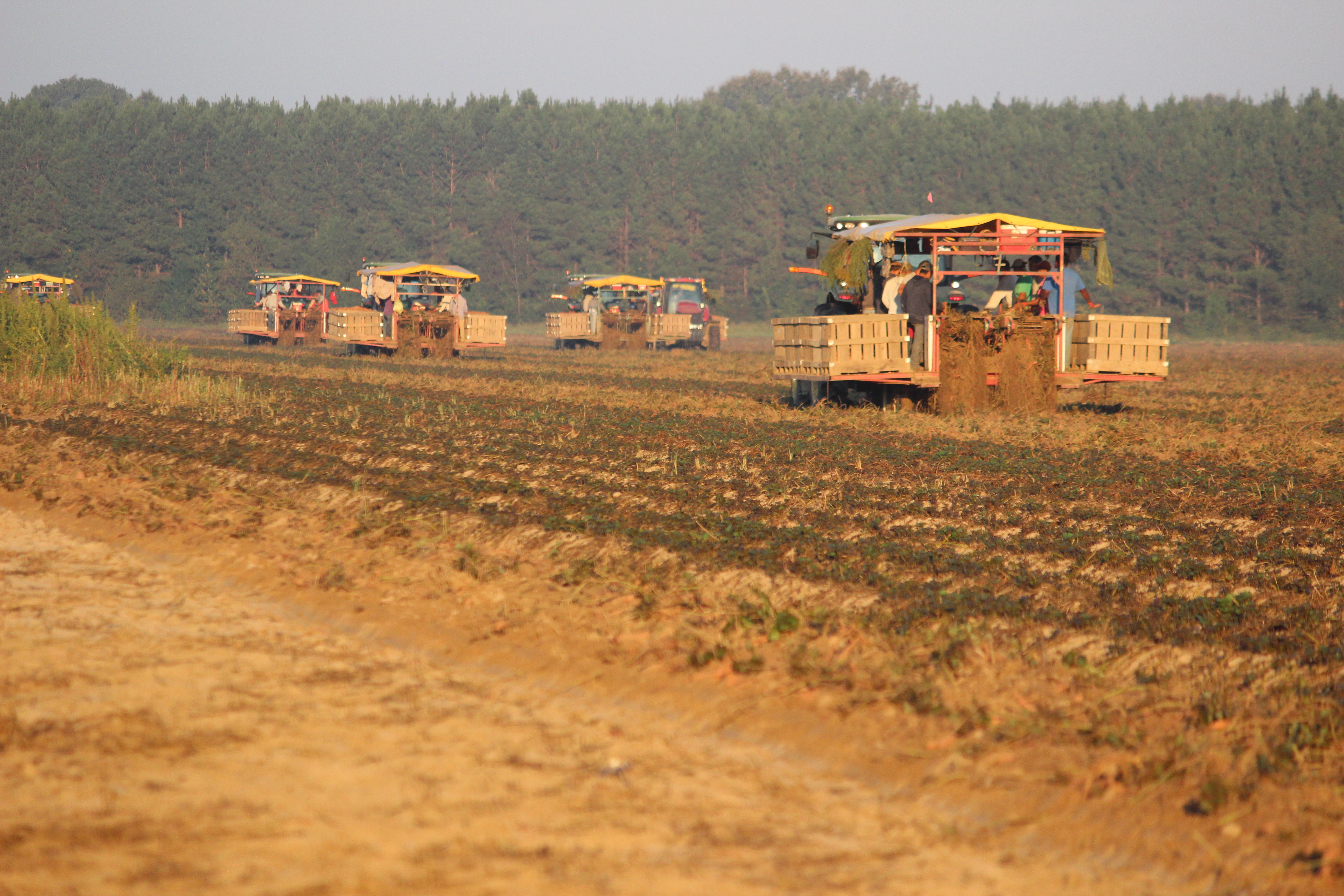 Fall means harvest time, and in honor of this the first day of Autumn, we took an early morning visit to one of our local sweet potato fields and visited with Juan Salinas, who is a manager for Alexander Farms. Juan is also the proprietor of his own, smaller sweet potato and soybean farm, Salinas Farms, also located in Calhoun County, MS.
This morning Juan and his crew were hard at it, gathering these Calhoun County jewels. Even though it's the first day of fall, Mother Nature has apparently decided to make summer do some overtime. It may be the first day of fall, but today is just as hot as yesterday, and I bet these guys are really looking forward to cooler weather.
I have a bonus for you today! Before I share with you a very TASTY sweet potato recipe that has become one of my all time favorites, let's talk about sweet potatoes in general. Here are some interesting sweet potato facts from the Wayne E. Bailey Produce Co.
Sweet potatoes are high in Beta Carotene and vitamins E and C. They have unique health benefits! They are loaded with vitamins A, C and E - antioxidants that can help prevent heart disease and cancer, bolster the immune system and even slow aging by promoting good vision and healthy skin. They have been recently reclassified as an "antidiabetic" food. They are anti-inflammatory and can protect against emphysema.
Sweet potatoes are a good source of fiber when eaten with the skin on.
Sweet potatoes offer other nutrients such as potassium, iron and vitamin B-6
Sweet potatoes can be:

Baked
Steamed
Boiled
Microwaved
Fried
Juiced
Pureed
Eaten Raw

Sweet potatoes are roots, compared to regular potatoes which are tubers (underground stems).
Our first president, George Washington grew sweet potatoes on his farmland in Mount Vernon, Virginia
Sweet potatoes are an excellent way to eat healthy! They are fat-free and cholesterol-free.
Sweet potatoes are high in Beta Carotene. They are an excellent source of copper, manganese, potassium, iron and vitamin B-6.
And now for that awesome recipe!
Sweet Potato Hash Recipe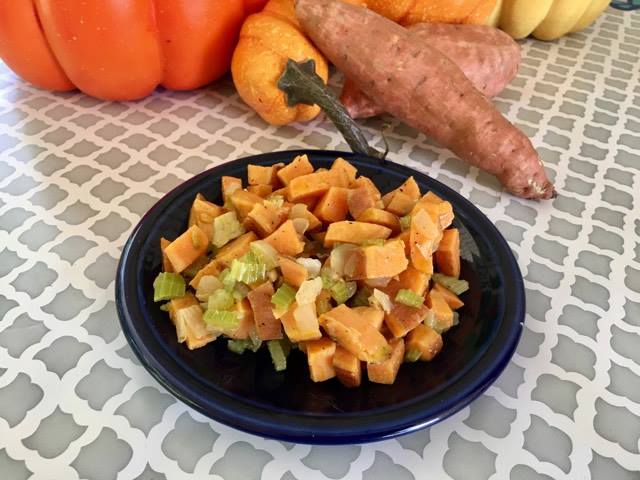 INGREDIENTS
4 tbsp. olive oil
6 small-medium sweet potatoes, skin on and diced into equal, bite-size chunks
1 medium white onion, diced
3-4 stalks celery, diced
3 tsp. kosher salt (or to taste)
½-1 tsp. ground black pepper (or to taste)
4 cloves garlic, minced
sliced green onions or parsley for garnish (optional)
INSTRUCTIONS
Heat oil in large pan over medium-high heat.
Add the potatoes, onion and celery to the oil. Add salt and pepper. Stir.
Cover and cook for about 15 minutes, stirring occasionally, until the potatoes are almost tender. I personally would rather them have a bite than be overcooked and too soft.
Increase the heat to high. Add the minced garlic, and stir. Cook on high a few more minutes until garlic is tender and the sweet potatoes are nicely browned.
Garnish and serve!
Rexanne Collins
Realtor, Market Realty
(662) 586-1640
info@rexannecollins.com
*If you are thinking about buying or selling this year, please give me a call at the number above, so we can set a time to discuss the benefits of working with a REALTOR®.
Specializing in North MS Real Estate for sale in Calhoun, Chickasaw, Grenada, Lafayette, and Yalobusha County.
Homes for sale in Bruce, MS
Homes for sale in Calhoun City, MS
Homes for sale in Vardaman, MS
Homes for sale in Banner, MS