The ABC's of Selling Your Home
Yes, there is a strategy that will help you increase the chances of selling your home - regardless of the current state of the real estate market.
The smallest details could mean the difference between "For Sale" and "Sold," so let's get down to business.
A - ADVERTISING is ESSENTIAL
Whether you are selling your home on your own, or a North Mississippi REALTOR® is assisting you, advertising IS necessary. While there are a number of free services out there for sellers to take advantage of, sometimes it just isn't enough, especially when competition in a small town is high. With a large market of homes for sale, a seller must go the extra mile.
One of the benefits of partnering with an exceptional real estate agent is that they have many methods of promoting your property at their disposal. Many brokers and agents offer the same services. There are some who break away from the pack, setting themselves apart, by offering extra services that help increase the likelihood of getting your house in front of MORE prospective buyers.
B - Be BUYER Focused
Buyers love homes that are move-in ready or very close to it. They love to see that owners/sellers are motivated through actions that show eagerness and confidence. I have an article for you that includes many helpful home staging tips. This article will help you see your home in a new light - through the eyes of prospective buyers. Click HERE for super tips on preparing your home to meet the public.
C - CLOSING is the GOAL
They say it takes money to make money. The same can be said for increasing your chances of unloading your home more quickly. There are normal costs associated with selling your home that you will need to keep in mind.
Be prepared. The buyer may ask that the seller pay closing costs. Keep this in mind as you negotiate price. Offering, to pay closing costs is an extra incentive and will look attractive to many buyers. Many well-qualified buyers are looking for you, the seller's, cooperation.
Don't forget, your real estate agent's commission will be paid at closing. While many sellers don't enjoy the idea of paying someone to help them sell their home, it becomes a very attractive alternative when using an agent who offers top of the line, industry-leading methods to help you sell your home.
Moving out is a huge detail. Buyers need to know what to expect as they are trying to make the necessary arrangements on their end. It may be extremely important that they be able to move in quickly, perhaps EVEN the day of closing. This should be discussed as early on as possible, so that both parties are prepared.
Fore more information about selling your home, click HERE. Realtor.com does an excellent job of explaining the entire process while working with a Mississippi real estate agent.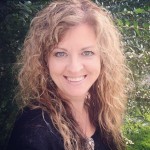 Rexanne Collins, REALTOR®
Market Realty
cell: 662.586.1640
email: info@rexannecollins.com