WISE FAMILY FARMS - 291 Shady Grove Rd, Pontotoc, MS
Pumpkin Patch and Corn Maze
You know how I love to share local attractions! Well, fall is my favorite season, and round about the middle of September I start to get Pumpkin Patch fever! It helps that some others in my family love fall as much as I do. In October 2015, we began a new tradition - the Wise Family Farm Pumpkin Patch and Corn Maze located outside of Pontotoc in North MS.Today, I took a little down time to head over to the Wise Family Farm with some of my kids and grand kids. Let's take a look at the Wise Family Farm.
What is the Wise Family Farm anyway?
In the summer months, the farm is all about agriculture - growing and selling peas, butter beans, corn, tomatoes, etc. This produce is sold at the Wise Family Farm Market. After the summer vegetables are gone, the Wise family begins to transform the farm for fall, more specifically "Pumpkin Patch time" in October. This is an especially exciting time for those who work hard to make the farm fun and inviting for families all over North Mississippi.


How did the Wise Family Farm pumpkin patch and corn maze get started?
About 13 years ago, Stanley Wise decided to dive off into agri-tourism, and make a corn maze for those in his (and neighboring) communities. Now Stanley's father thought he was crazy.....he said, "Nobody is going to give you money to let them walk around in your corn." When Stanley Wise's father saw they huge turnout for the corn maze, he knew Stanley was onto something. He couldn't wait to see how Stanley's vision would come to change the atmosphere of the farm.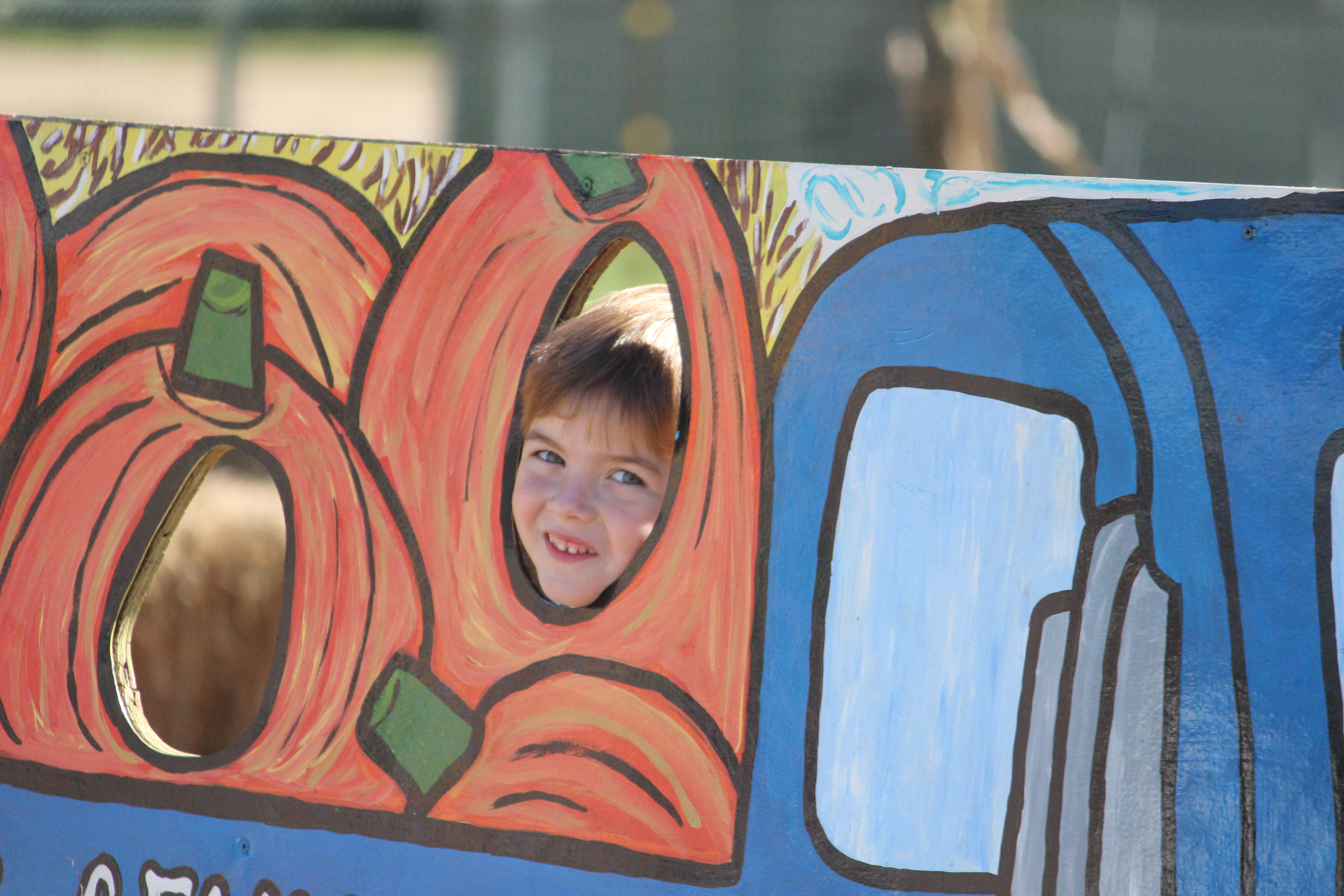 The Wise Family Farm's tagline is "An adventure on every acre," and they aren't kidding. We always enjoy our time there, and the kids play until they can't play anymore. The Wise Family Farm is almost magical. It's the perfect atmosphere for clean, family fun for the whole family - ages 0-100! Combine that with acres and acres of food, pumpkins, and corn mazes, well need I say more? But there is more!
The Wise Family Farm has farm animals for your viewing and petting pleasure! Donkeys, cows, goats, and bunnies caught my eye this year! The kids can hardly contain their excitement as they go from one part of the farm to the other.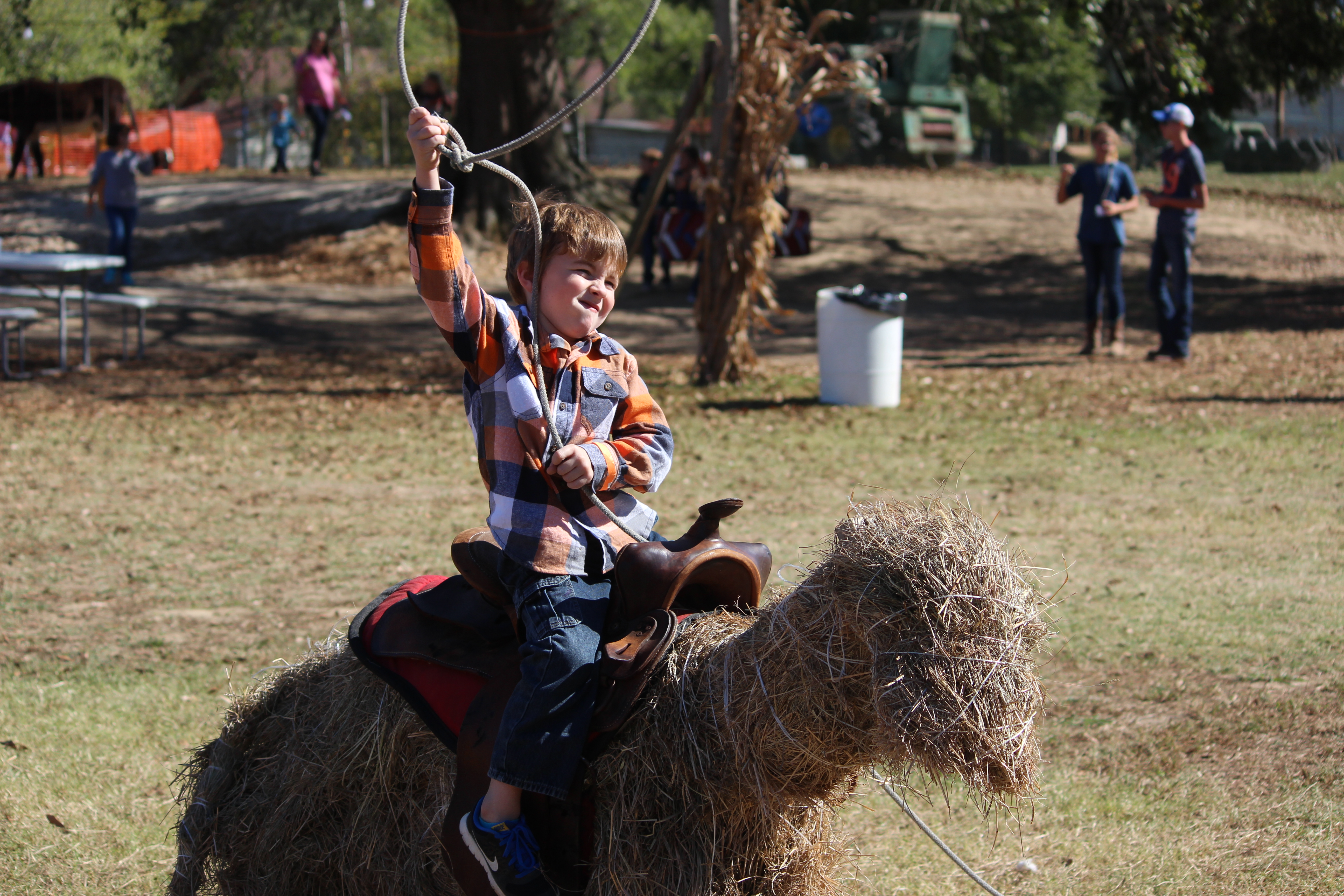 What else is on the farm?
It really is amazing! Giant slides, tire swings, trike track, train, sand "box", games (corn hole, ring toss, calf roping, and more), and a corn pit. Yes, you heard me right! A corn pit.....like a ball pit, but instead of balls it's full of dried corn kernels! There are just too many activities to list!
Pumpkin Patch
All aboard! Throughout the day, visitors to the Wise Family Farm jump into a wagon pulled by a tractor, to ride down to the pumpkin patch. Here, visitors are free to pick a pumpkin to take home with them. There is just something refreshing about watching children walk around searching for that perfect pumpkin, then pick it from the vine. Their faces are beaming with pride as they show mom and dad what they scored among the pumpkin vines.
This is usually the last thing we do on the Wise Family Farm so that we don't have to carry our pumpkins around all day.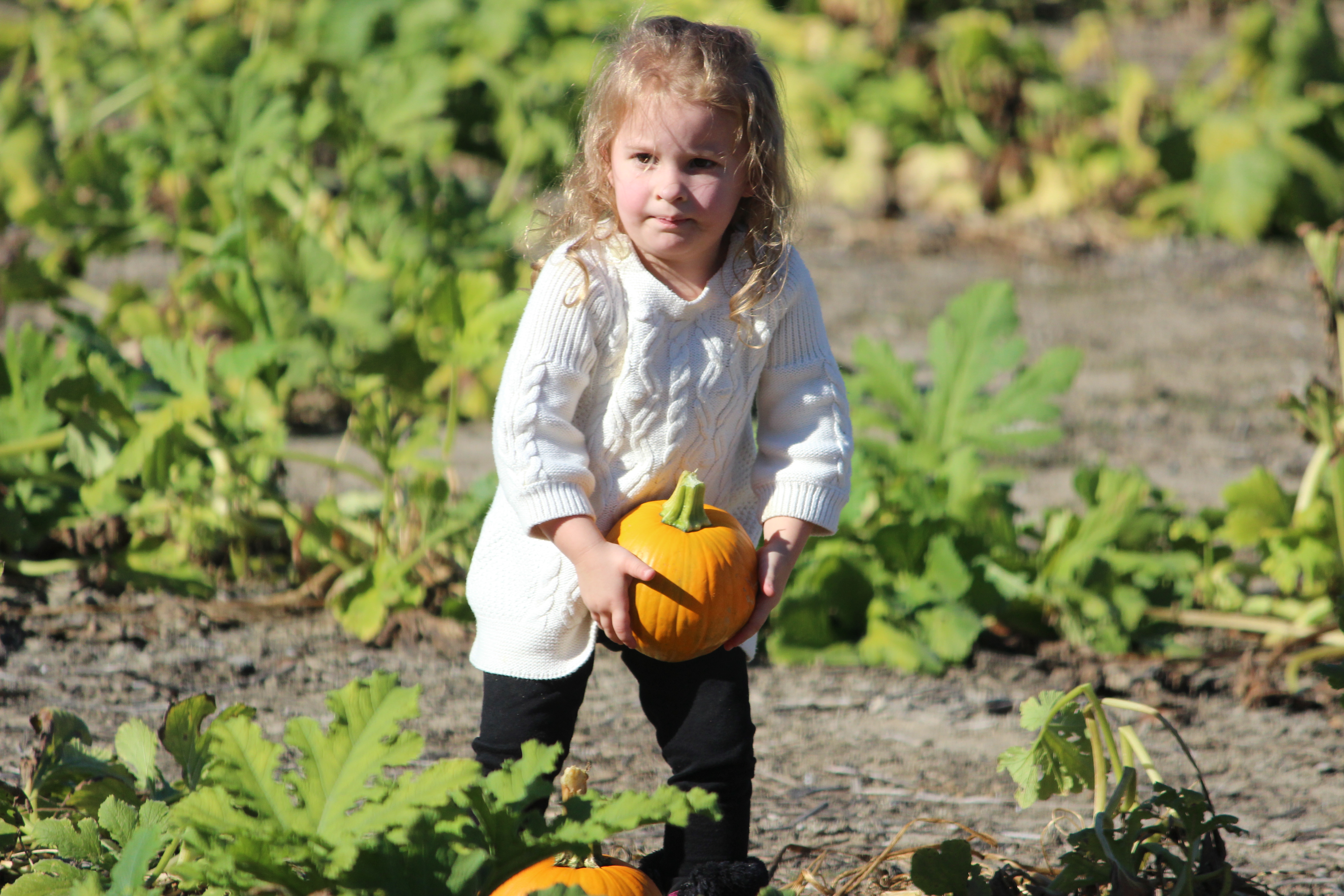 Corn Maze
It's not what you think. The Wise Family Farm corn maze is not fashioned like a run of the mill maze. This maze is full of intricate detail. This year's maze is in a 6 1/2 acre corn field. Take a look at these designs in the corn!
Well there you have it! A very short summary of the fun you can expect to have at the Wise Family Farm. I invite you start a new tradition and visit them each year in October. I know you won't regret it, and you will treasure the memories for years to come.
Rexanne Collins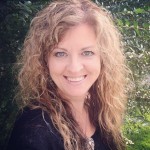 Realtor, Market Realty
(662) 586-1640
info@rexannecollins.com
*If you are thinking about buying or selling this year, please give me a call at the number above, so we can set a time to discuss the benefits of working with a REALTOR®.
Specializing in North MS Real Estate for sale in Calhoun, Chickasaw, Grenada, Lafayette, and Yalobusha County.
Homes for sale in Bruce, MS
Homes for sale in Calhoun City, MS
Homes for sale in Oxford, MS