Need Land for Your New Home? House Lots for Sale in Bruce, MS
Have you had trouble finding the home of your dreams? Well, I have great news for you! I have 3 new listings for home lots in Bruce, MS. These lots are in an established neighborhood with easy access to municipal utilities, cable, and recently updated fiber optic telephone.
All three of these lots for sale in Bruce, MS are inside the city limits. They are within walking distance to Bruce schools, as well as the square.
These undeveloped lots are great for individuals who are looking for a place to build a new home. These home lots for sale in Bruce are also great for investors!
About Bruce, MS:
Bruce is located near the center of Calhoun. Founded and named for E.L. Bruce, for years the motto for Bruce was "where money grows in trees." This is due to the booming sawmill, Weyerhaeuser. While Weyerhaeuser is the largest, Bruce also has other independently owned sawmills.
The town of Bruce has a population of almost 2,000 people. Small town luxuries are abundant. Small business owners continue to contribute to the economy.
Bruce is about 35 miles from Pontotoc; 30 miles to Oxford; 42 miles to Grenada; 55 miles to Tupelo, and about 95 miles to Memphis, TN.
There are three public schools in the Calhoun County district: Bruce, Calhoun City, and Vardaman. Bruce is a Level 5 High School, which is the highest academic ranking in Mississippi. Calhoun City is slightly smaller than Bruce High School. Bruce and Calhoun City High are both District 2A schools, and Vardaman High is a District 1A school (Source: wikipedia).
Bruce, MS is home to several notable people:
Small town life has a lot to offer! To find out more about my listings, see my contact information below.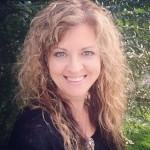 Rexanne Collins,
"Your Hometown REALTOR®"
Market Realty
Mobile: 662.586.1640
Email: info@RexanneCollins.com
Website: www.RexanneCollins.com