Make it Calhoun - Calhoun County, MS
Welcome to My Mississippi Home….Calhoun County MS
In Calhoun County, we support local businesses, artists, and farmers. We appreciate fine workmanship and hard work.In Calhoun County MS you can get a bigger bang for your buck when it comes to real estate. And who doesn't want more home for their money?
I enjoy taking in the beauty of My Mississippi Home. The sound of the high school band playing on Friday nights. Riding the back roads on a sunny day with the windows down…the wind blowing through my hair and the warmth of the sun kissing my face as I take in God's country on my own time at my own pace. God's handiwork is easily evident in Calhoun County. From cotton fields speckled with white, fluffy cotton bolls to the earthy smell of sweet potatoes, My Mississippi Home offers everything one needs to feel free and blessed.
Why has Calhoun County, Mississippi become a point of interest for residents of neighboring counties?
There are a lot of reasons we are seeing people relocate from places like Lafayette County and the Delta to Calhoun County.
More and more people are craving small town life. They want to be part of smaller, more intimate communities. A town where the simpler life is evident every day. In small-town Mississippi (AKA Calhoun County) you will find we are very family friendly. It's normal to see children playing outside. It's a peaceful, personal space that is warm and inviting. It is what the south is all about.
Our small-town celebrations totally rock. From festivals, parades, trendy boutique stores to pastures, fields, creeks and lakes….Calhoun County, MS offers a taste of everything that matters.
Small-town life promotes the theme "We are in this together." Community support and celebration is a huge part of small-town living, and that is what people want and that's what we deliver.
Are you craving small-town life? Make it Calhoun!
Rexanne Collins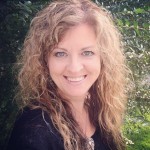 Realtor, Market Realty
(662) 586-1640
info@rexannecollins.com
*If you are thinking about buying or selling this year, please give me a call at the number above, so we can set a time to discuss the benefits of working with a REALTOR®.
Specializing in North MS Real Estate for sale in Calhoun, Chickasaw, Grenada, Lafayette, and Yalobusha County.
Homes for sale in Bruce, MS
Homes for sale in Grenada, MS
Homes for sale in Houston, MS
Homes for sale in Oxford, MS
Homes for sale in Water Valley, MS
and everywhere in between!