Home Staging Tips to Help You Make A GREAT First Impression
Have you ever walked into a house and you immediately felt relaxed and happy? When you are trying to sell your home, you want to do everything possible to make prospective buyers drool. When they see your home for the first time (most likely by way of photos on the internet) you want it to make a good first impression. Because you are accustomed to wearing the owner "hat", you probably don't notice all the little things that can be done to make your home extra appealing. So for now I need you to take that "owner hat" off and put on the "buyer hat".
Home staging may not seem like a big deal to you, but in today's real estate market, sellers MUST be prepared to upstage the competition (the house down the road). The smallest detail could mean the difference between "For Sale" and "Sold."
The list below will help you have better turnouts for open house. They will make your home more appealing to prospective home buyers. These tips will help buyers focus on the positive things your home has to offer, as they consider making it their home!
DO A WALK THROUGH – Stand in the doorway of each room in your home. Look at it with fresh eyes…BUYER eyes. What needs cleaning? Is there something that needs to be rearranged? What can you do to make each room pop? Get serious! Put on your "buyer hat" and walk through your house with a clipboard and paper, making a list of what can be done to improve the "wow" factor of your home.
DE-CLUTTER – To some degree, most of us fight clutter. Whether it's a pile of junk mail or piles of shoes and clothes, de-cluttering each room will make a huge impact on buyers. Remember, you want prospective buyers to be able to see themselves living in your home. We have to get rid of any road blocks.
CLEAN – And when you think you have cleaned enough, clean some more. Don't skip anything. Top to bottom! From ceiling fans to baseboards, give it all a thorough cleaning. Buyers love move-in-ready homes.
CURB APPEAL –The front of your home is what prospective buyers normally see first. Ask yourself what simple improvements can be made to the front of your home that will make a big impact. What about painting the door? Cleaning the windows? Adding potted plants? Putting out a new welcome mat? Tidying up? The goal is to leave a lasting impression so that prospective buyers keep your home in mind instead of the house down the street.
PAINT– Scuffed up walls and baseboards are a fact of life, especially if you have kids. Sometimes sellers can get away with touching up. Other times, a complete do over is needed. Buyers generally love neutral palettes. Again, move-in-ready is what most buyers are looking for. If they have to repaint the whole house, your house is going to look less attractive. NOTE: You will score even more points with the buyer if you have a list of the paint colors you used in each room. Again, buyers love anything that makes this transition easier.
PAY ATTENTION TO THE DETAILS - New, matching towel sets in the bathroom, accent pillows on the couch and fresh flowers can be welcoming elements to a prospective buyer. They are looking for home sweet home, so dig in and perk up your space with new items that will make them fall in love.
**Getting your Mississippi home ready for prospective buyers is one of the most important steps in the process of selling your home quickly and easily. By using the tips in this article you are sure to score more points with buyers and lessen the stress that comes from a long, drawn out sales process.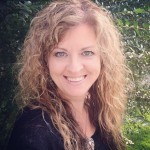 Rexanne Collins, REALTOR®
"Your Source for North MS Real Estate"
Market Realty
cell: 662.586.1640
email: info@rexannecollins.com