Understanding the Home Buying Process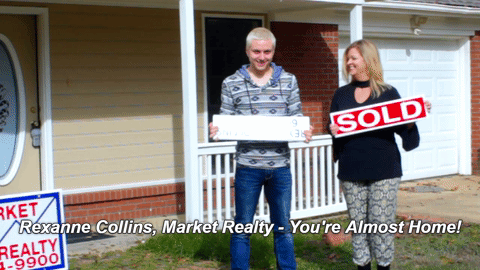 What do you want in your Mississippi Home? (1)
Get serious. Make a list of all the things you are looking for in your new house like the number of bedrooms and baths. List all the amenities you are looking for and then order them according to priority. Create headings like "must have" or can't live without" and then one that maybe says "would like, but not necessary". Buying a house is a big decision and a great investment, so it's important for the one you settle on to be what you really want.
How much house can you afford? (2)
Look at your budget, your current expenses and income. Decide what mortgage amount feels right for you and your family (Click HERE to use this home affordability calculator to get an even better idea). Most lenders recommend that people look for homes that cost no more than three to five times their annual household income if the home buyer plans to make a 20% down payment and have a moderate amount of other debt. REMEMBER: There are so many lenders AND financing options. It is possible for many prospective buyers to get into a new home with no money down!
Get Pre-approved (3)
This is a really important one and you don't want to skip it. Omitting this step would be a big mistake because it's like window shopping in stores where you could never afford to buy anything. Why would we ever want to fall in love with that amazing outfit or suit, only to be down and out for days because it can never be ours?Be kind to yourself. Be smart, and pre-apply for a mortgage. It's easy to do. It's essential. It gives you buying power, because every seller loves and respects a qualified buyer. With your pre-approval in hand, you will be able to walk in confidence as you look at each property. The best news at all is you won't waste your time looking at houses you can't afford.
Select a Real Estate Agent (4)
Your REALTOR® is your partner.... Your confidant. Real estate agents are knowledgeable, educated, professionals....but they are not all equal. They are not all motivated, enthusiastic or honest for that matter. While Mississippi holds real estate agents and brokers to a high standard, it is unfortunate that many do just enough to get by.It is important that you not only have a knowledgeable agent, but one that "fits" your personality. I'm talking about chemistry, because there is a relationship that forms between a person and their agent and you want your agent to be someone you are comfortable with. Someone you have confidence in. Someone who is genuinely your friend and looking out for YOU. You must choose WISELY and don't just call the first agent whose lawn sign you see.
Go shopping! (5)
Now you are at the really fun part of the process! You have selected your real estate agent who should be well equipped to show you available homes in Calhoun County. Homes in Chickasaw County. Homes in Grenada, Lafayette and Yalobusha County. Go shopping with your agent and look at homes. Remember to focus on homes you can afford (see step 2). Because you have followed the steps, looking at homes will not be stressful, - you have BUYING POWER! Walk through each home with your list in hand (see step 1). Make notes. Ask questions. Look it over carefully. What do you like? What do you not like? Can you envision you and your family doing life in this house?Don't forget to ask your agent questions. Anything they don't know, they can certainly inquire about on your behalf.
Make an Offer! (6)
You know how much home you can afford. You are armed with buying power (your pre-approval). When you make an offer through your real estate agent, remember that the seller may counter, so don't throw out the most you are willing to pay right off the bat. It seems that every one has the gene that forces them to make a counteroffer. I think it is important to remember that home buying and selling is all about cooperation, not compromise. The seller needs something and you, the buyer, needs something. Cooperate with each other and everybody will leave the table HAPPY.
Get a Home Inspection (7)
Once the seller accepts your offer, legally speaking a deal has been struck. Long before closing, the buyer has a legal interest in the property. Most offers are contingent on a home inspection, so make this known to your agent. After all, no one wants to buy a home with structural damage and a lot of costly things that need to be fixed. A contingency is awesome in that it protects you, the buyer, by giving you a chance to renegotiate your offer or withdraw it without penalty if the inspection reveals significant material damage.
You will be present at the time of home inspection. After the licensed home inspector completes his work, he will prepare a report. Both you and the seller will receive a copy of this report. You can then decide if you want to ask the seller to fix anything on the property before closing the sale (Note: Before the day of closing, you will have an opportunity to do a walk-through of the house, which gives you the chance to confirm that any agreed-upon repairs have been made.)
Earnest Money (8)
Now that you have made an offer and it has been accepted by the seller (congratulations, by the way!), you need to give your real estate agent earnest money. This is essential because a potential buyer COULD make offers on multiple houses. The expectation of earnest money shows your intent to make good on your purchase offer. The amount varies, and your agent will advise you on what amount would be considered acceptable.According to REALTOR.com (read the full article HERE)
"The amount you'll pay for the earnest money deposit will depend on a few factors, such as policies and limitations in your state, the current real estate market, and what the seller requires. On average, however, you can expect to hand over 1-2% of the total purchase price as earnest money.
In some real estate markets you may end up putting down more or less than the average amount. In a real estate market where homes aren't selling quickly, the seller may only require 1% or less for the earnest money deposit. In markets where demand is high, the seller may ask for a higher deposit, perhaps as much as 2-3%. You can sometimes win a bid if you give the seller a large deposit. In fact, the seller may be willing to come down in price a little if you make a bigger deposit.
However, you may wind up having to do some paperwork for your mortgage lender, and the bank may want to verify the source of the funds for larger deposits. It won't be a problem if you can show that you've had the money for at least 60 days."
Remember, your agent will be able to share with you, based on their experience and information on hand, how much earnest money you should put up.
Talk with Your Lender (9)
You've been busy, and now it's time to update your lender. Give them the agreed upon sales price and discuss with them the best type of loan that suits your needs. There is a WIDE RANGE of loan programs available to home buyers. You will likely have MANY questions about what is available (you may have discussed this with your lender already), what the interest rate will be, and how much the mortgage is. Your lender will be able to answer all these questions, and many more. Whether you are interested in keeping your monthly payment low or your focus is on the term of the loan, a qualified and knowledgeable lending agent can answer all your questions with ease.
Appraisal Time (10)
Now, you are really gaining speed! REALTOR.com does an excellent job at explaining the appraisal process:
"A property appraisal is an estimate of a property's value. Property value is based on such factors as location, amenities, structural condition and recent sales of similar local properties.
A home appraiser conducts the process. The appraiser will do a walk-through of the property, noting anything that can alter the home's value. For example, if the house has a swimming pool but swimming pools aren't popular in the area, it might not add much value to the property—the pool might even detract from it....." Read more HERE.
This an important step, but hang on you are almost done!
The only thing left to do now is sit back, and wait. Your agent has probably already discussed what attorney you would like to use for closing. If not, decide that now. If you don't have a preference, your real estate agent can suggest one other clients have used before.
Breathe a sigh of relief! Doing life in your new Mississippi Home is almost a realty. There is a lot of paperwork to be done, and protocol to follow. From coordinating schedules and paperwork to waiting on time requirements put in place by the government to protect you....just remember it's all normal and soon you will be in your new home! Get organized, and you may even want to start packing! To read more about the closing process, click here.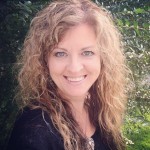 Rexanne Collins, REALTOR®
Market Realty
cell: 662.586.1640
email: info@rexannecollins.com