For Sale by Owner - Seller's Help Kit
Tips for Selling Your Home Like a Professional
If you are trying to sell your home on your own, you have probably realized it is quite the undertaking. I talk to sellers frequently who placed a for sale by owner sign in their yard, and then they waited..........many wait, and wait, and wait. Many of them are also painfully aware that the same few people are seeing their sign over and over again, which is why they are receiving few to no phone calls from potential buyers.
So - what's a seller to do? When a seller wants to try and sell their home on their own, asking an agent for advice is the last thing they want to do. Lucky for you I have written a FSBO seller's help kit that will help guide you in identifying your ideal buyer, then guide you on how to market to them effectively. There really is a science to marketing real estate. When we implement the right strategy and take the necessary steps, you will see a greater chance of selling your home within a reasonable time frame.
I am excited to help you sell your home, whether as your agent or through my FREE seller's help kit. What are you waiting for? Email me, call me, or text me. I'm ready to help you take your home from "for sale" to "SOLD".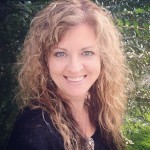 Rexanne Collins,
"Your Hometown REALTOR®"
Market Realty
Mobile: 662.586.1640
Email: info@RexanneCollins.com
*If you are thinking about buying or selling this year, please give me a call at the number above, so we can set a time to discuss the benefits of working with a REALTOR®.
Specializing in North MS Real Estate for sale in Calhoun, Chickasaw, Grenada, Lafayette, and Yalobusha County.
Homes for sale in Bruce, MS
Homes for sale in Grenada, MS
Homes for sale in Houston, MS
Homes for sale in Oxford, MS
Homes for sale in Water Valley, MS
and everywhere in between!
Are you outside my general area? It's okay! Give me a call so we can discuss it.