Do This Before You Start Your Home Search!

Your North Mississippi Real Estate Adventure
Maybe you have dreamed of your new home for so long that you know exactly what you want. Maybe sometimes you waver a little and you find yourself overwhelmed with all the choices. There is one thing you should do before you start actively searching for your new home. Click HERE to find out what that important step is!
I'm excited to help you find that house described in your list! Call me today. You're almost home!
Rexanne Collins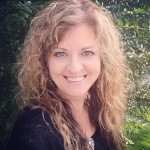 Realtor, Market Realty
(662) 586-1640
info@rexannecollins.com
*If you are thinking about buying or selling this year, please give me a call at the number above, so we can set a time to discuss the benefits of working with a REALTOR®.
Specializing in North MS Real Estate for sale in Calhoun, Chickasaw, Grenada, Lafayette, and Yalobusha County.
Homes for sale in Bruce, MS
Homes for sale in Calhoun City, MS
Homes for sale in Oxford, MS