Artichoke Dip Stuffed French Bread
Appetizers and Party Food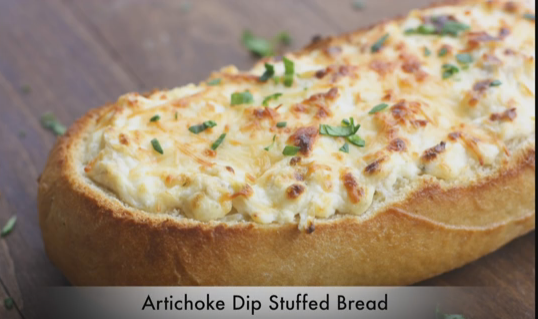 Oh. My. Gosh! Tell me this doesn't look delish! I am adding this dish to my list of new recipes to try this holiday season. I thought you might want to try it, too!
Ingredients
1/2 cup sour cream
1/2 cup mayonnaise
8 oz. softened cream cheese
1 cup grated parmesan cheese, divided
1 clove garlic, minced
dill weed, to taste
8 oz can non-marinated artichoke hearts, drained and chopped
2 baguettes crusty bread
Instructions
Mix sour cream, mayonnaise, cream cheese, 2/3 cup parmesan cheese, garlic, and dill weed, until smooth. Stir in artichoke hearts.
Preheat oven to 350 degrees F.
Cut the top edge of the bread loaves off and hollow out 1 1/2 inches deep to create a well for the artichoke dip. Spoon the dip evenly into the 2 loaves. Sprinkle with the remaining parmesan cheese.
Place on a baking tray and bake at 350 F degrees for 25-30 minutes
Be sure to come back and share a comment on what you thought of this dish. Click HERE to find more great recipes from Tastes Better From Scratch.
Rexanne Collins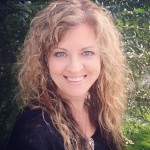 Realtor, Market Realty
(662) 586-1640
info@rexannecollins.com
*If you are thinking about buying or selling this year, please give me a call at the number above, so we can set a time to discuss the benefits of working with a REALTOR®.
Specializing in North MS Real Estate for sale in Calhoun, Chickasaw, Grenada, Lafayette, and Yalobusha County.
Helping You Find Homes for sale in Bruce, MS
Helping You Find Homes for sale in Calhoun City, MS
Helping You Find Homes for sale in Oxford,