Slider Recipes - You can't go wrong with these!
Thanks, TASTY! BBQ Chicken Sliders
Breakfast Sliders
Chicken Parmesan Sliders
Cheeseburger Sliders
Watch the video below to see how to make them. You won't be disappointed!!!
I hope you enjoy these recipes! Try it and come back and write a comment to share your experience!
Rexanne Collins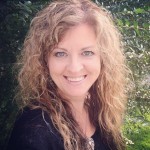 Realtor, Market Realty
(662) 586-1640
info@rexannecollins.com
*If you are thinking about buying or selling this year, please give me a call at the number above, so we can set a time to discuss the benefits of working with a REALTOR®.
Specializing in North MS Real Estate for sale in Calhoun, Chickasaw, Grenada, Lafayette, and Yalobusha County.
Helping You Find Homes for sale in Bruce, MS
Helping You Find Homes for sale in Calhoun City, MS
Helping You Find Homes for sale in Oxford,