10 Great Advantages of Living in a Small Town
1 -Shorter commutes are a huge plus! I have lived in larger cities, and the longer commutes took up so much of my time. I had to get up earlier and I got home later. Shorter commutes also make it easier and possible to run home if you forget something. When considering where you are going to put down roots, decide how much time on the road is too much.
2 -Intimate worship services are more difficult to find in larger cities. I adore the closeness that comes from smaller country churches. You find it easier to make connections, and get to know your neighbors. Church was never meant to be some institutional-feeling, unemotional place. It's a place for bonding and serving.
3 -Small-town life is more peaceful and personal. It's nice to be able to walk around the square, doing business with local people. People who get to know you, and people you can get to know. People whom you can help, and people who can help you. The sense of community in a small-town is so refreshing!
4 -Small-towns feel family friendly. It's normal to see children playing outside. Crime can be found everywhere, but small town life definitely provides a more secure place for people to raise their kids.
5 -Small towns...where everybody knows your name. Okay not EVERYBODY, but you know what I mean. Growing up in small towns encourages making connections for life. I love walking down the street or into a store and seeing people I went to school with.
6 -Small town life promotes the theme "We are in this together." Community support is a huge part of small-town living.
7 -Small town celebrations rock! For example, our Independence Day activities feel like something out of a movie. From a small, intimate parade where anyone can participate to food, music, and fireworks this gathering is super special. Kids running around having fun without parents being anxious, and the spirit of community grows with every interaction.
8 -More bang for your buck. The cost of real estate in small towns is usually much lower than that of larger towns and cities. I am seeing more and more people move to our area, saying goodbye to bigger city living.
9 -Supporting local enterprises in small towns just gives you a warm and fuzzy feeling. From buying produce grown by local farmers to knives, pens, and other handmade items by those who live nearby is own right gratifying. Appreciation for the workmanship of local artists is never a bad thing!
10 -It is easy to appreciate such a beautiful creation. I love looking at God's handiwork. From His signature in the gorgeous sunrises to majestic sunsets...to looking up at the millions of twinkling stars so carefully placed in the summer sky, there is just no substitute for a small town sky.
Small town life is an amazing way to experience living. I don't think I really appreciated it when I was growing up, but today that is a much different story. I have everything I need on a daily basis right here, and if I find something I want that can't be found here, well, I know where I can go to get it or order it and have it delivered to my door.
Rexanne Collins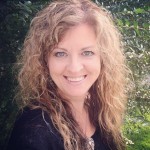 "Your Hometown REALTOR®"
Market Realty
662.586.1640
*If you are thinking about buying or selling this year, please give me a call at the number above, so we can set a time to discuss the benefits of working with a REALTOR®.
Specializing in North MS Real Estate for sale in Calhoun, Chickasaw, Grenada, Lafayette, and Yalobusha County.
Homes for sale in Bruce, MS
Homes for sale in Grenada, MS
Homes for sale in Calhoun City, MS
Homes for sale in Oxford, MS
and everywhere in between!
Are you outside my general area? It's okay! Give me a call so we can discuss it.