Christmas in Dixie with Tammy Hellums
Created Designs by Tammy


hristmas, Christmas time is here. Time for toys and time for cheer..... Are you singing the song yet? Do you hear Alvin and the Chipmunks? Okay, I know Christmas isn't here YET. As a matter of fact I am usually all for not even listening to Christmas music until Thanksgiving. Here's the thing... I spent some time with Tammy Hellums a couple of days ago, and scoped out her Christmas Open House! Oh. My. Goodness. I am in full on Christmas mode now.

Tammy is about as talented as they come. Not only is she a fabulous florist, but she decorates. She paints. She is like June Cleaver meets Martha Stewart on steroids! Sigh....if only I had a fraction of the talent she has! Lucky for those of us who sadly do not have Tammy's talent, we can take advantage hers by shopping her charming shop, Created Designs, located at 276 Hwy 9 W just outside of Bruce, MS.
I don't have visions of sugar plums dancing in my head, but I do dream of galvanized Christmas trees, beautiful and festive paintings, snowmen, and the like. I am obsessed with Christmas now. Thanks, Tammy!
Need AWESOME Christmas decor? #Makeitcalhoun and go see Tammy Hellums at Created Designs by Tammy.
Rexanne Collins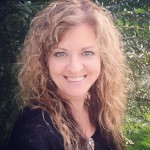 Realtor, Market Realty
(662) 586-1640
info@rexannecollins.com
*If you are thinking about buying or selling this year, please give me a call at the number above, so we can set a time to discuss the benefits of working with a REALTOR®.
Specializing in North MS Real Estate for sale in Calhoun, Chickasaw, Grenada, Lafayette, and Yalobusha County.
Helping You Find Homes for sale in Bruce, MS
Helping You Find Homes for sale in Calhoun City, MS
Helping You Find Homes for sale in Oxford
Find me by searching for
Real Estate Agent
Real Estate Office
Real Estate Search
Real Estate Websites
Real Estate in North MS