How to Make a Christmas Ornament Wreath
Christmas DIY | Holiday Wreath


I had so much fun making this Christmas wreath out of shatter-proof Christmas balls. I am really excited to share all the details with you, so you don't have to jump the same hurdles I did.
What you need:
a hula hoop
one pack of pipe insulation or pool noodles
Christmas ball ornaments (big and small)
hot glue gun
ribbon or other "topper"
Pliers
a cup of your favorite coffee!
As you can see you don't need a lot of different items to make this beautiful Christmas wreath. It does take a little time to complete this, but it's totally doable. I made this one in less than 2 hours.
Okay, let's talk about the ornaments. You need both big and small. Starting with the big ones (regular size) you will hot glue them around the top surface, the inside and the outside (see video for visual explanation). The big (regular size) ornaments are the main part of this wreath. The smaller ones are used to fill in the bare spots.
I bought these ornaments at Wal-Mart. I probably could have used the gazillion extra Christmas balls I have in storage, but I decided to go with these cute ones so I bought them new. I got one large container and one smaller container because I loved the blue, but there weren't any in the large container. Honestly, as far as regular size balls go I probably could have used the one large container of ornaments, but I wanted the vaiety.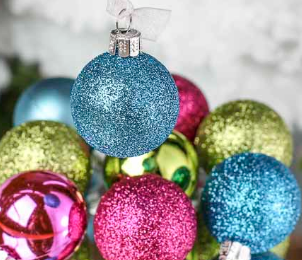 I used a small package of small balls that I found at Fred's (I wasn't near a Wal-Mart). I love them because they are bright colors (green, pink, blue) and they look great with all these other colors.
The video above gives an extensive explanation about how to make this wreath. Please watch it so you can avoid some of the issues I had in the beginning. Live and learn, right? So learn from my mistakes and experiences. So check it out! It's not a long video and there is tons of useful info.
Rexanne Collins
"Your Hometown REALTOR®"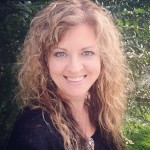 Market Realty
Mobile: 662.586.1640
Home: 205.381.1770
Email: info@RexanneCollins.com
*If you are thinking about buying or selling this year, please give me a call at the number above, so we can set a time to discuss the benefits of working with a REALTOR®.
Specializing in North MS Real Estate for sale in Calhoun, Chickasaw, Grenada, Lafayette, and Yalobusha County.
Homes for sale in Bruce, MS
Homes for sale in Grenada, MS
Homes for sale in Houston, MS
Homes for sale in Oxford, MS
Homes for sale in Water Valley, MS
and everywhere in between!
DIY Christmas ornament wreath | DIY holiday wreath
DIY Christmas Bulb ornament wreath | Wreath makingDIY Christmas wreath